Contributors
Lorn Poppinoffinstein (Poppinoff)
Hollywood, CA
Contact: lorn[at]youtellconcerts.com
Creator / Producer
Howdy ya'll! My name is Lorn and I LOVE going to concerts.  I started going to shows    when I was about 14 years old.  My parents tried to tell me I was only able to attend 10 concerts a year but I totally wasn't going to let that happen.
I convinced local Seattle Radio DJ "Andy Savage," who was on 107.7 The End at the time, to give me a job.  This gave me access to tons of crazy in-studio shows and sold out concerts.  In addition to working for Andy, I started my own concert review site " Concerts Interactive."  Unfortunately, at the time, the technology I wished to utilize was not available and the web site failed due to my horrible grammar and spelling.
At 19 I gave up the concert review business and rocking out.  I decided to move to Los Angeles.  When I arrived here I was hit in the face with the fact that I had no money, contacts, or talent.  I went on an 8 month concert dry spell until one day a group of my friends went to a Radiohead concert at the Hollywood Bowl and managed to get in for $1.  Once I heard this, I was set.  I started going to shows and stood outside the venue singing and dancing until someone gave me a ticket.  I went to over 300 concert in the course of 4 years never paying a cent.
With the emergence of YouTube, I thought to myself how cool it would be to do video concert reviews, but I didn't entirely know how to utilize this idea. One day I decided I really wanted to get backstage at the Coachella Valley Music and Arts Festival to spread the word about the YTC HAPPY COACHELLA campaign (We want everyone to say Happy Coachella!)
I needed a website that was cutting edge and didn't involve me writing a review.  I said to myself, "why not just interview people after concerts and make little videos about the show?"  I am not sure how I came up with the Name "You Tell Concerts" but I did and it rocked.
I bought the site and had my friend Burn put together a shell of website (It Sucked!) Nonetheless I was amped and ready to start a grand adventure.  In addition to not knowing anything about the internet or how to make a website, I also had no clue how to host a web series.
I had known Bryan for about a year or so and from the get go he was on board with the idea.  (That idea being to get into concerts for free.) Bryan had been going to shows with me off and on, but around episode 28 Bryan was fully involved.
14 Episoids later I met Chrystal at a NKOTB concert and  she dug what YTC was about.  One day she sent us a video she had made at a concert and I was hyped.  Just 8 months later she packed up and moved to Nashville, stretching the arm of YTC
In all honesty, I would have to say YTC is the greatest thing I have ever done.  I am more than grateful for all who are involved and who have helped along the way.  I  meet amazing new people every day and the future looks bright!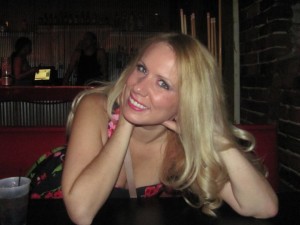 Chrystal Heidemann
Nashville, TN
Contact:chrystal[at]youtellconcerts.com

Producer

I met the YTC crew at a New Kids on the Block reunion concert. I was wondering why the hell they were there, but after reading Bryan's bio – it all makes sense. The guys asked me to do a review, and I agreed making sure to share the story of how I took off my bra and threw it on stage – hitting Donnie Wahlberg in the face. Classy.

I loved the concept of the site, and posted the link to the NKOTB video on a fan forum. Hits started rolling in, and a thankful Lorn invited me to hang with the YTC crew. When it was time for me to move to Nashville, Lorn and Bryan asked if I'd bring YTC to Music City.

Being a people lover, a concert junkie and a fan of genres from pop to metal – I've never had more fun in my life. Plus, I'm putting that major in Theatre, Music, and Journalism to use, so Mom and Dad are proud.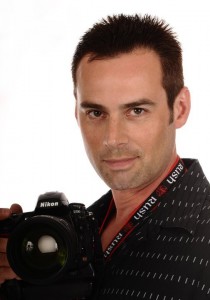 Mike Bandow
Des Moines, Iowa
Contact: mikebandow[at]youtellconcerts.com

Photographer

My first concert was the Police back in 1982 when I was 14. I knew right then live music was going to be a huge part of my life. I've been hooked on going to shows ever since. I'm constantly traveling the 5 state area around Iowa searching for a cool show to catch. My craziest concert memory of mine was when I quit my job to go to see the Judas Priest Turbo tour, got my job back the following Monday after a good spanking, but no way I missing Judas Priest!

Photography has also been a big passion of mine. Capturing the magic of a performer on stage, with the stage lights, the crowd going crazy, nothing tops that for me with my camera. The summer of 2010 gave me the opportunity to shoot and meet my favorite band of all, The Scorpions. They were playing in Nashville. As fate would have it, Chrystal was standing next to me in the photo pit. I asked her who she was shooting for and she told me about YTC. I could not stop thinking about it on the flight home. Could YTC be the perfect place for me to get my concert images out for the world to see? It was! After shooting and reviewing some concerts, the gang asked me to be part of the team and I couldn't be more excited!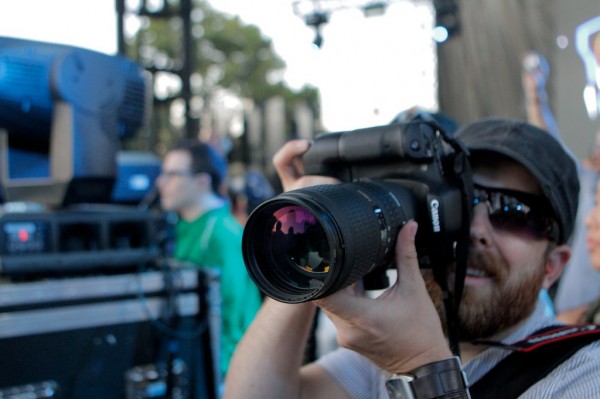 Jim Donnelly
Los Angeles, CA
Contact: JimDonnellyPhoto@gmail.com

Photographer

While also working on his Master's degree in College Counseling, Jim began writing to managers to shoot for their bands and further develop his portfolio. Through this process, Jim came across the website, YouTellConcerts.com, a website that reviews and covers concerts all over the country. Through Twitter and Facebook, Jim contacted You Tell Concerts and many other concert sites to cover performances for them. The next day they contacted him back about covering the Electric Daisy Carnival (EDC) for them that weekend. Little did Jim know, this experience was going to change everything.

During EDC and throughout the summer of 2010, Jim met other great photographers and writers. Among the influential relationships he formed were those with Sarah Berkowitz, Erik Voake, & Andrew Herrold. From these friendships, Jim was offered opportunities to shoot for the Viper Room and the Roxy, as well as cover events from the Sunset Business Association such as the launch of Gibson's Guitartown and the Sunset Music Festival in 2010. These friendships would prove to play a pivotal role in gaining more exposure as well as providing encouragement and critiques to help improve his style and maintain his high work ethic.

Jim has always had a passion to tell a story through his work. Whether it is covering parties, press conferences, events, or concerts, he approaches each setting with the same motivation. Get the shot no one else has and always keep shooting, these are the mantras that constantly push Jim to try his best and keep experimenting with new ideas and styles. In his very short time as a photographer, Jim has grown not only in his skills as a photographer, but also in the quality of his portfolio. The very positive reaction to not only his work but his work ethic has provided many great opportunities in a short time and has encouraged him to further pursue his talents in photography.