Amy LaVere // Interview & Review
Review & Interview – Amy LaVere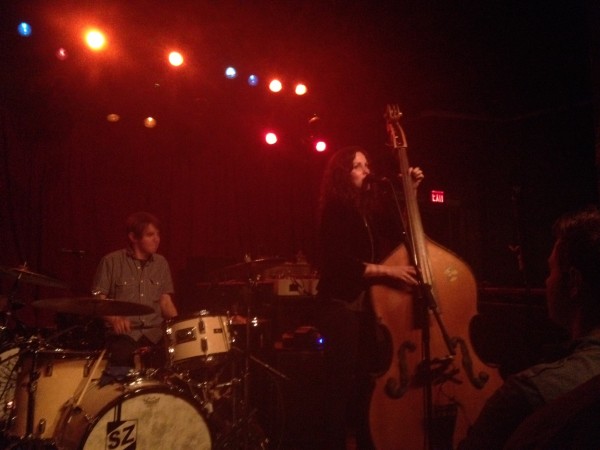 Most of those at Mercy Lounge on Thursday night came out to catch the Blues-Rock solo project of Black Crowes' guitarist, Rich Robinson; however, many left a new fan of opening act, Amy LaVere.
A seemingly unassuming LaVere squashes any immediate labels one might give based on her petite frame and docile voice when she takes full control of her upright bass. Suddenly, it's clear through her rhythm-driven thumping Americana/Country/Rock and punchy poetics that this baby's got some baggage, and the crowd loves it. The "Loungers" made their way front and center from tables and the bar in the back, hanging on to every bit of LaVere's set. The men were enamored, and the ladies empowered.
LaVere is very comfortable with herself and at home on stage. As she introduces songs, there isn't any awkwardness or a "put on" persona. She's honest and likable, and her stories move the show along rather than keep it at a stand still.
Video Credit: http://musicfog.com
After listening to her albums, I was curious as to how they'd play out live. The production on her records is flawless and beautifully orchestrated. For instance, her latest album, "Stranger Me," was produced by Craig Silvey who had a hand in mixing Arcade Fire's Grammy award-winning album, "The Suburbs." I wasn't sure how much would be missing with just a three-piece performance. The stylistic range was still there, and I never once thought the live show wasn't doing the recordings justice.
I can imagine it's hard being a singer-songwriter. With so many artists out there, it's easy to get tossed in the stereotypical pile of first and last names with guitars. Sure, each one has their own "thing," but if you're not a part of the culture, it's easy for someone to lump them all together. I know that have probably missed amazing artists based on this narrow-minded way of thinking. I hate to admit it, but it usually takes me a known-name headliner or a recommendation to get me out to see singer-songwriters. It's shows like this that make me realize what I'm missing.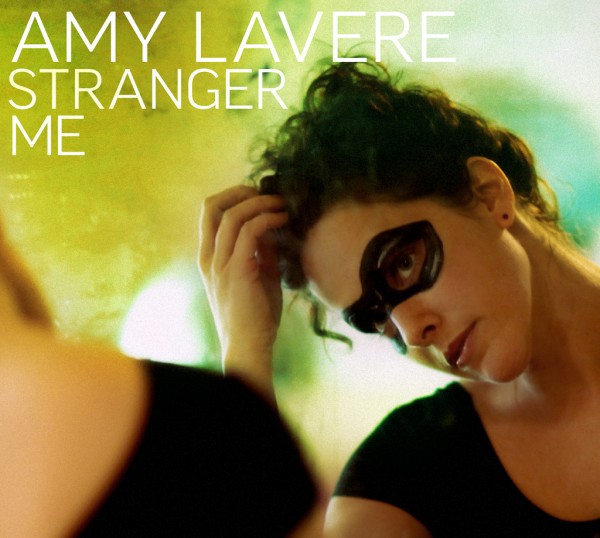 That being said, Amy LaVere really has something different and stands out among the singer-songwriters I've seen over the years. (Although, I've passed up many…I have seen A LOT!) I'm so glad LaVere was on this bill, as in my opinion, she stole the show.
LaVere's clearly making the right career moves though to help her stand out. Besides being a gifted musician, she's an actress, securing roles in cinematic gems like "Walk the Line," "Black Snake Moan," and "Hustle and Flow." Spreading herself out among different mediums gets the name out there. I do believe with her unique musical style and adopting a catchy band name, she could get some serious recognition without having to "sell-out" at all.
I got to talk to LaVere on the phone a couple of weeks ago while she was out on the road. Check out our interview below. Then, go to her site and listen to her work. There's something for everybody.
YTC Interview w/ Amy LaVere: