Ep.128 – Beck @ Club Nokia – Los Angeles, CA – 11/09/08
Lorn and Josh catch Beck at the grand opening of Club Nokia in Los Angeles, CA and get fan reviews of the show.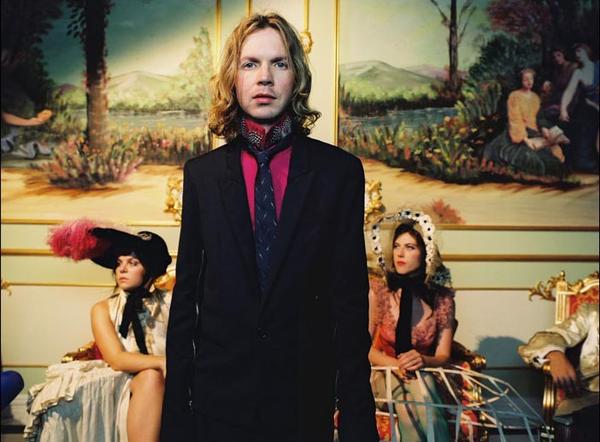 Beck @ Club Nokia video concert review
Beck @ Club Nokia 11/09/08 Setlist
Loser
Nausea
Girl
Soul Of A Man
Leopard-Skin Pill-Box Hat (Bob Dylan cover)
Novacane
Think I'm In Love
Modern Guilt
Youthless
Que Onda Guero
Hell Yes ("Ghettochip Malfunction (Hell Yes)" version)
Shake Shake Tambourine
Clap Hands
Devil's Haircut
Orphans
Sunday Sun
The Golden Age
Lost Cause
Hollow Log
Chemtrails
Where It's At / High 5 (Rock the Catskills) Medley
Gamma Ray
Timebomb
E-Pro
Beck Fun Facts:
Beck Hansen (born Bek David Campbell; July 8, 1970)[5] is an American musician, singer-songwriter and multi-instrumentalist, known by the stage name Beck. With a pop art collage of musical styles, oblique and ironic lyrics, and postmodern arrangements incorporating samples, drum machines, live instrumentation and sound effects, Beck has been hailed by critics throughout his musical career as being amongst the most creative and idiosyncratic musicians of 1990s and 2000s alternative rock.
The four-time platinum artist rose to underground popularity with his early works, which combined social criticism (as in "MTV Makes Me Want to Smoke Crack" and "Deep Fried Love") with musical and lyrical experimentation. He first earned wider public attention for his breakthrough single "Loser", a 1994 hit.
Two of Beck's most popular and acclaimed recordings are Odelay (1996) and Sea Change (2002).[6][7][8] Odelay was awarded Album of the Year by the American magazine Rolling Stone and by UK publications NME and Mojo. Odelay also received a Grammy nomination for Album of the Year. Both Odelay and Sea Change appeared on Rolling Stone's list of the 500 Greatest Albums of All Time. – wiki