Chrystal's Top 10 Concerts (2008 edition)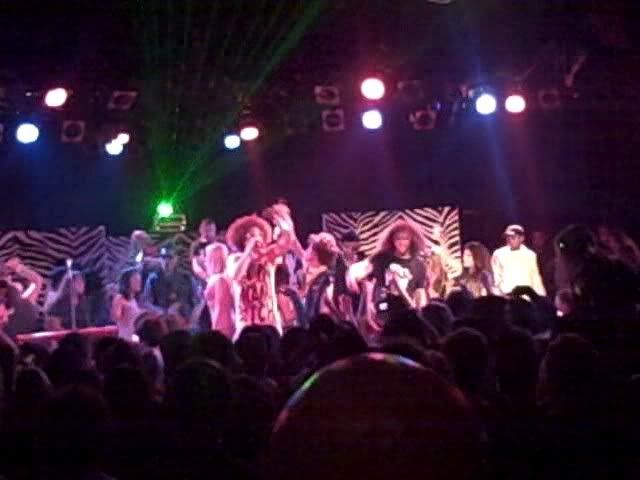 I was a lucky duck in 2008. A random run in with the YTC guys at a New Kids on the Block show blossomed into the best gig ever! I went to about 40 concerts this year – and big shows at that : Weezer, Journey, Dave Matthews Band, Madonna, Kanye West, Jonas Brothers and Miley Cyrus…the list goes on and on.
Here are my top ten favorite shows of the year:
1. Backstreet Boys at the Hollywood Palladium
2. LMFAO at the Roxy (pictured above)
3. New Kids on the Block at Mandalay Bay in Las Vegas
4. Nine Inch Nails at the Forum
5. Tom Petty and the Heartbreakers at the Hollywood Bowl
6. VH1 Rock Honors The Who at the Pauley Pavillion
7. Madonna (with Special Guests: Britney Spears and Justin Timberlake) at Dodgers Stadium
8. Poison at Universal Amphitheatre
9. Janet Jackson at the Staples Center
10. Power 106′s Cali Christmas with LMFAO, Kanye West, Busta Rhymes, and T.I.
And now we move into 2009, where I'll be covering events in Nashville, Tennessee. Yee-Haw! Much thanks and xoxos to all the YTC supporters and to Lorn, Bryan, and Josh for letting me part of such an amazing project! I also have to "get my props on" for JQ for all her help and hook ups.
Best wishes for a happy, healthy, successful and rockin' 2009,
*Chrystal