Colbie Caillat @ Iowa State Fair – Des Moines, IA 8-22-10
Colbie Caillat Iowa State Fair 8/22/10
Reviews and Photos by Mike Bandow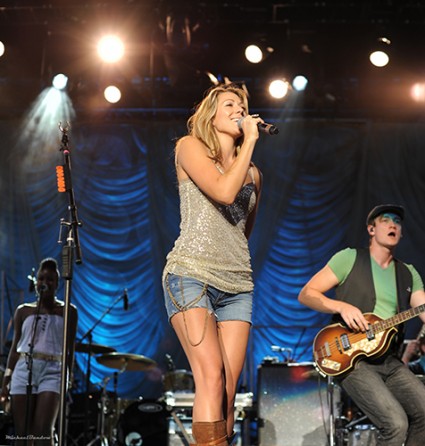 Colbie Caillat was in Des Moines to open the Sheryl Crow concert. She is touring in support of her new album coming out later this year.
This show had an attendance of just under 6,000 and closed the 10 day Iowa State Fair. Her show is laid back and has a mellow feel about it.
Colbie has a presence about her where you can't take your eyes off her while she performs, and she has a very beautiful voice to boot! She makes you feel like she's singing to you. Her voice was right on the money.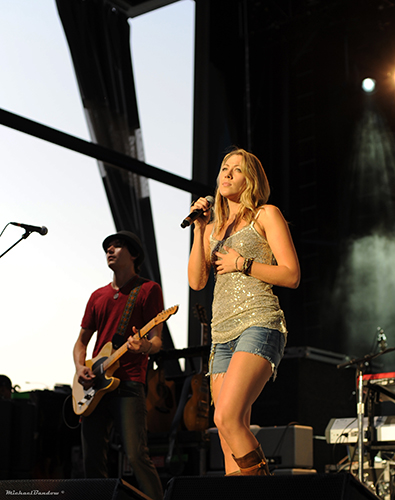 She opened with Fallin' for You, my personal favorite. She is very comfortable on stage both with a guitar and without. She's a relatively new artist, but I can see her being around for the long haul. She actually reminded me a little of Sherly Crow. Her father is Ken Caillat, the co-producer of the Fleetwood Mac's 'Rumors' and 'Tusk' albums. With a pedigree like that, I'm sure we will be seeing some great things from this young performer.
One of her last songs of the night was Fleetwood Mac's Go Your Own Way which sounded amazing and was very cool. She wrapped the show up with  Bubbly, which is also a big hit of hers I really dig.
Colbie Caillat – Fallin' for You