Review – DJ Quik @ Club Nokia – Los Angeles,CA – 08/27/11
DJ Quik @ Club Nokia Concert Review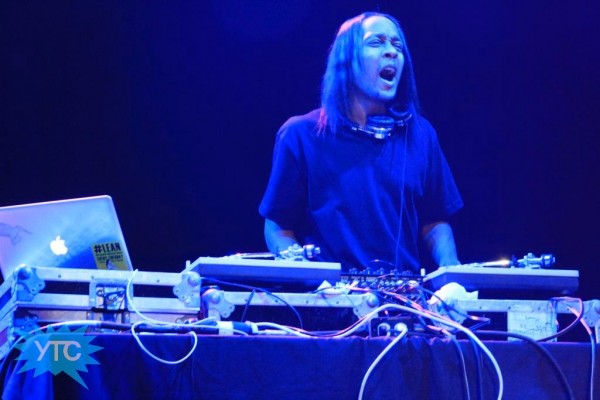 If you were to ask me who my top 10 favorite Hip-Hop rappers are, I'd say DJ Quik would definitely be on that list. I've been following DJ Quik's career since I was a kid, so it was a joy to see him  performing his all-time classic funky, groovy West Coast Hip-Hop. I've covered concerts at Club Nokia before, so I knew I was in for a treat. Not only was I going to see DJ Quik, but Suga Free would be there too!
I've always been curious to see how DJ Quik would perform. Going into the concert, I predicted DJ Quik would be on his turntables and Suga Free on the mic. Sure enough, DJ Quik took to the stage and got the whole club bouncing and dancing. DJ Quik's set selection was perfect! He dropped his jams then step out on stage to spit his smooth lyrics. It was hard not to smile and rap along with what I believe are some of the best songs Hip-Hop has to offer . While performing his hits, "Tonite," "Hand in Hand," "Born and Raised in Compton" and "So Many Wayz," I caught myself feeling the music and not taking nearly enough pictures, but that's what the sounds of the Quikmeister does to you.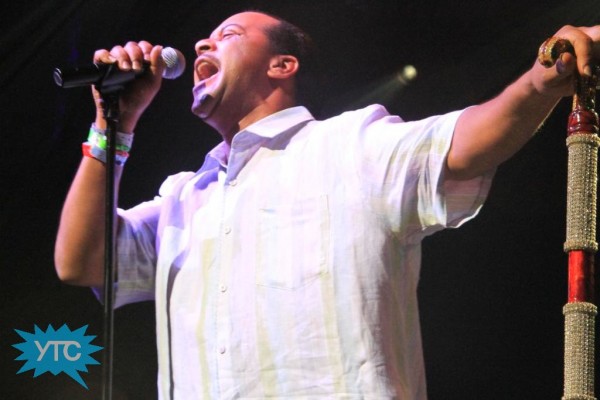 To top DJ Quick's energy, Suga Free hit the stage  with an insane amount of hilarious energy. Suga Free is a total character. Suga got the crowd laughing with his jokes and crazy onstage antics. Pouring champagne into the crowd's glass cups,  he set the vibe up and just turned it up a notch by dropping (one of my all-time favorite Hip Hop songs), "Why You Bullshittin'?" The crowd went NUTS and raised their hands and drinks in the air. I would not be surprised if a couple of fans got drinks spilled on them, but oh well.
DJ Quik & Suga Free kept riding the moment by performing their collaboration tracks "Down, Down, Down" and "Do I Love Her?," which were also crowd favorites. At this moment, I was truly impressed. DJ Quik can DJ,  produce, write, spit and play the guitar; a true artist!
My favorite part of the night was towards the end of DJ Quik's set. Quik said to his fans, "Throughout my career, it has been a goal of mine to be awarded a Grammy, but I have not gotten one…. What the F!@*."  He stated that he's getting old, but still passionate and loves everything he produces. He claims that he will not stop until he achieves his goal. DJ Quik told the crowd if the next song failed to get them all dancing, he was going to retire for good. DJ Quik then dropped the very sexy "Can You Work With That" and  literally everyone was singing and dancing along. I thought to myself, "Why in the hell hasn't this man received a Grammy?!?"
To end his set, he invited his guest DJ to breakdown and mix Michael Jackson's classic, "Billie Jean."
Overall, DJ Quik and Suga Free owned the stage and had me reminiscing on childhood memories.  It took me back to the days when I would walk with my CD-player bumpin' "The Best Of DJ Quik." If  you are a West Coast 90's old-school Hip-Hop fan as I am… you will definitely enjoy this dope-ass live performance. – Jorge Meza