Ep.527 – Active Child w/ Lord Huron @ The Troubadour – West Hollywood, CA – 5/31/12
I had only listened to a few Active Child (Pat Grossi) songs and have to say, I wasn't too keen on his sound. It wasn't that his music was bad, but that it was something I normally wouldn't listen to while I was lounging around the house. Regardless I had heard a lot of buzz around Active Child and he sold out The Troubadour so I figured I would give him a go.
Active Child w/ Lord Huron @ The Troubadour
Video Concert Review
Active Child @ The Troubadour Concert Review
By the time I finagled myself a ticket, Active Child had already gotten several songs deep into his set. The live set was comprised of a three piece that featured a keyboardist, drummer and Pat Grossi, the mind behind Active Child. Grossi was not only the voice of the band but also played the harp in addition to several other instruments.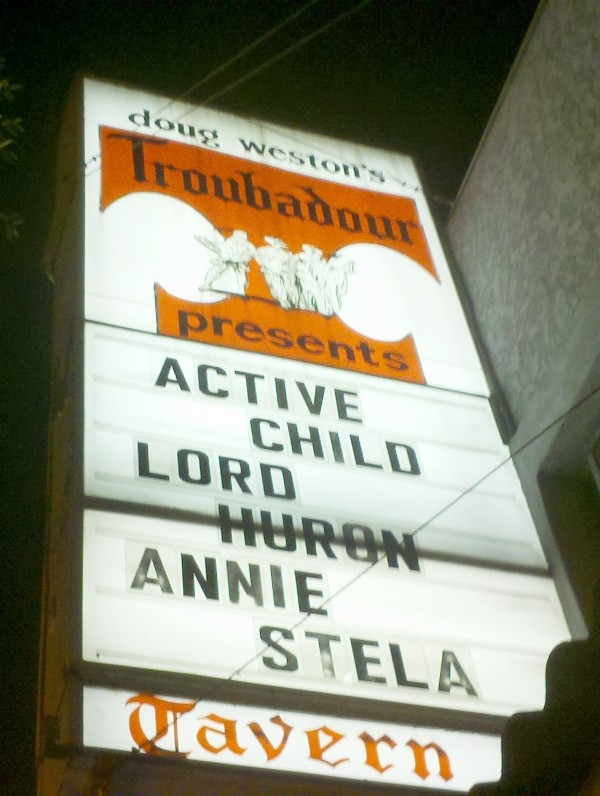 When they played, each song seemed to spill into the next. As the show continued, the ambiance in the room began to grow. It was easy to get lost in Pat Grossi's high pitched voice that carried above the mystical sound the band created.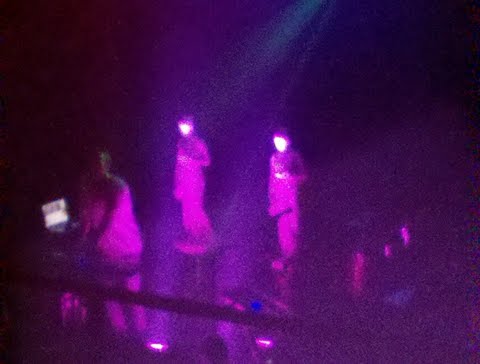 Having not been impressed by Active Child's studio content I was surprised at how well his live set came across. There was just something about Grossi's voice in a live setting that sucked you into the music. I will probably never throw an Active Child song on my home stereo but highly recommend checking out his live set.
Active Child – "Ivy" (Live @ The Troubadour)
One thing I was bummed about after this show was that I missed the opener Lord Huron. I had never listened to them before but when interviewing people after the show managed to hear a lot of good things about their performance.
Lord Huron – "When Will I See You Again" (Live @ The Troubadour)
I wish I had more to say about Active Child and Lord Huron but am unfortunately not that knowledgeable about either of them. So if you were at this show or have ever seen Active Child or Lord Huron please comment on this post and let us know what you think because this is You Tell Concerts and "When You Tell Concerts It's Cooler!" – Poppinoff