Ep.500 – B.B. King @ Club Nokia – Los Angeles, CA – 11/11/11
Well, this is it -YTC's 500th episode and who better to celebrate it with, than the legendary Blues artist B.B. King?  I have always respected the music of B.B. King and always wanted to see him perform live. There is nothing like seeing a legend in concert and at 86 years old, B.B. King is  one worth catching.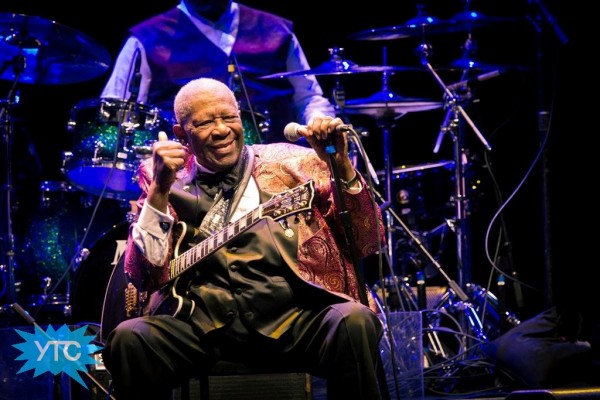 B.B. King @Club Nokia Video Concert Review
B.B. King @Club Nokia  Concert Review
The show lasted for about an hour and a half and consisted of one giant jam session. Before B.B. King took the stage, his backing band busted out a couple of numbers and got the crowd ready for the undisputed King of Blues. Now 86, B.B. spent the entire show sitting down, but even without running back and forth across the stage, he still did a great job of entertaining us.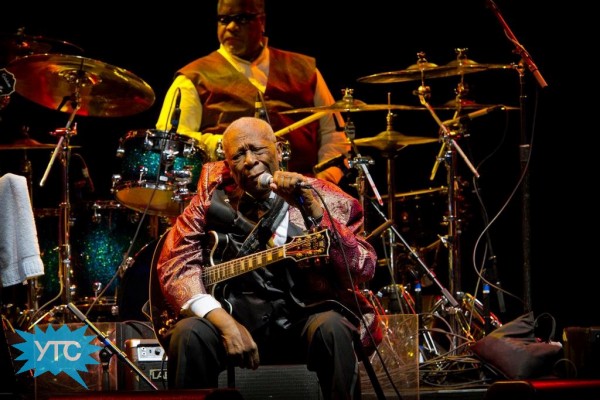 A good portion of the show was B.B King just chatting up the audience and telling stories. The band was jamming throughout and kept the show moving along. Every once in awhile, B.B would join in on the jam and lay down some sexy guitar licks or sing one of his famous lines,  such as "The Thrill Is Gone."
In closing, I am really glad that I got the chance to see B.B. King.  B.B. is getting older,  so although you shouldn't expect to hear a lot of songs or see an action packed show, his performance is solid and worth the money.  In closing, B.B. King is unquestionably a legend that can still put on show. – Poppinoff