Review – Beats Antique @ Club Nokia – Los Angeles, CA – 12/30/11
I was really excited to finally get to see Beats Antique live. I have heard tons of great things about Beats Antique and just knew this show was going to the bomb-diggity. One thing that really bummed me out is that I somehow managed to leave my camera at home and wasn't able to make a video after the show. With that said, here is my written review of what was a really good time.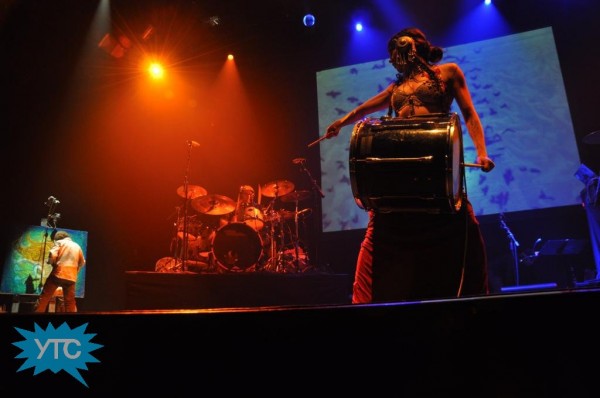 Beats Antique @ Club Nokia Concert Review
This show was co-produced by Goldenvoice and The Do Lab, and I have to say it was an amazing collab. I have been to Club Nokia several times and have never had an experience quite like this. The crowd at Club Nokia was a moving and a-grooving the entire night. The crowd's willingness to get down def added the good time that was being held by all.  In addition to the awesome crowd, the Do Lab also brought in artists to paint throughout the show. The live painting made Club Nokia feel alive.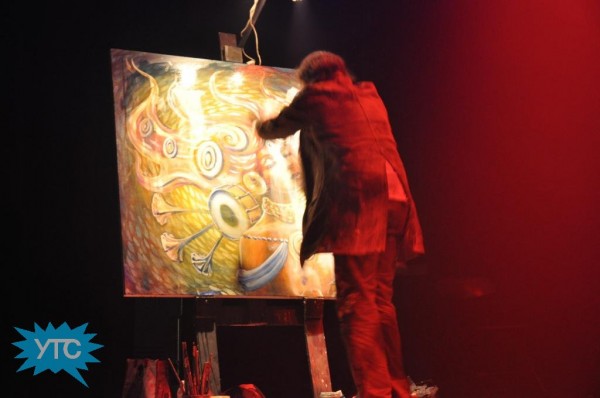 Beats Antique took to the stage with an entertaining grace. Their music was very melodic, but heavy at the same time. It was impossible to not start grooving. Beats Antique incorporated a live painter, drummer, horn player and a DJ/banjo player. The band members were all very talented and played multiple instruments.
Beats Antique's live set featured a lot of theatrics. The most noteworthy came from Zoe Jakes, the group's belly dancer who commanded the stage with her sultry moves. In addition to her dancing, Zoe also joined in by jamming out on a drum. Other dancers made their way onstage to act out some abstract scenes as the music of Beats Antique filled the room.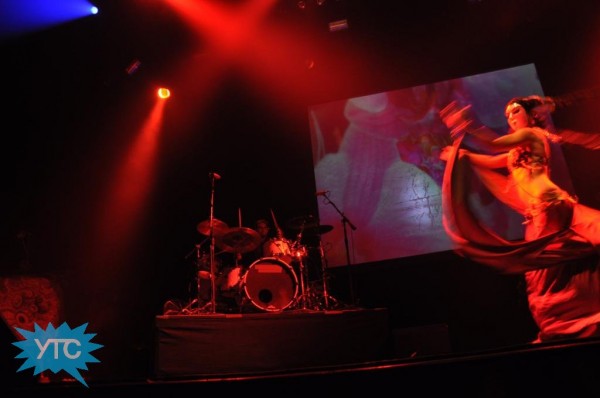 I had only heard a few Beats Antique songs before the show, but have to say there wasn't a single song  I didn't jam out to. The group's music mixes tons of styles including, World Music, Jazz, Hip Hop, Dubstep and several other variations of electronic music. It was really cool to hear Beats Antique blend heavy beats with a banjo, violin, saxophone and oboe. The saxophone was especially cool, as I have been really into the sax recently and was glad to see an electronic group bust one out. There is just something about the horns that adds a special element to a show.
In closing, Beats Antique was an amazing experience. The music was real and jammy, the crowd was beyond amazing, and the art tied it all together. I have to say that I have a new found respect for The Do Lab.  Not that I haven't always loved The Do Lab, just that I had no idea they could turn a place like Club Nokia into an "adventure land" so to speak.
If you were at this show, or have ever seen Beats Antique, please comment on this post and let us know what you thought of the show,  because this is You Tell Concerts…and "When You Tell Concerts, It's Cooler!" – poppinoff