Review – The Carnival of Madness Tour @ U.S. Cellular Center – Cedar Rapids, IA – 8/25/13
The Carnival of Madness Tour made a stop at the U.S. Cellular Center in Cedar Rapids Iowa this past Sunday night. This show was nothing short of spectacular! Every band nailed it. Back in the 1980's the U.S. Cellular Center was the place where all the good shows took place. It's nice to see it completely remodeled and alive again. The Carnival of Madness line up came pretty darn close to packing the place.
The first of the five bands to perform was We As Human. They only had a short 20 minute set but it was tight. I hadn't heard much from We As Human but really enjoyed their song Strike Back. After seeing their performance I'm sure I will be seeing a lot more of these guys.
Photos – Carnival of Madness Tour 2013 ( We As Human)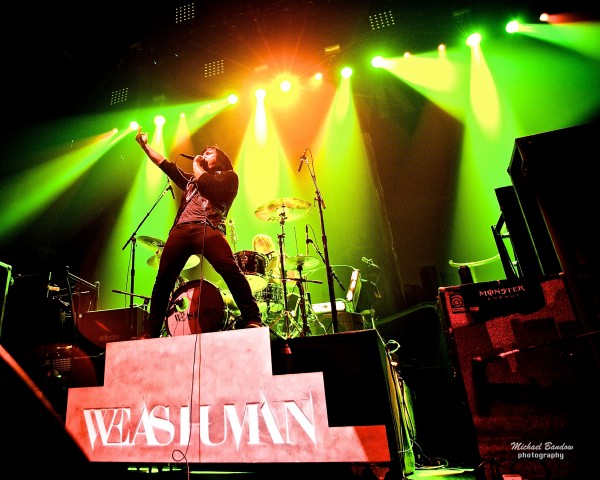 Next up was In This Moment. This band completely took me by surprise. Vocalist Maria Brink reminds me of a heavy metal version of Lady Gaga, and that is not a bad thing. Their set consisted of scantily dressed dancers in nurses uniforms called The Blood Gilrs, dreadlocks, and some cool stage props. In This Moment's music was hard hitting but melodic at the same time. After their first song I was an instant fan and will be picking up the latest cd Blood.
Photos – Carnival of Madness Tour 2013 ( In This Moment)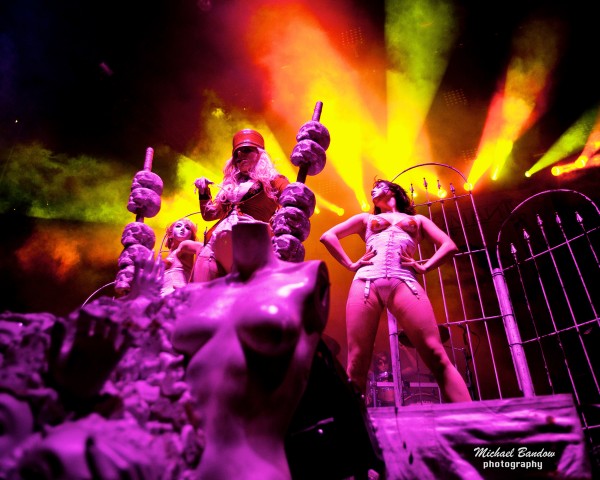 The next three bands I've already seen before but it was amazing to see how far they have each come in just a few short years. Papa Roach was on next. This band could possibly be the loudest band I've ever heard. If you want to see a really loud band that totally brings it, Papa Roch is your band. Singer Jacoby Shaddix engages the crowd well and they seemed to be feeding off his energy. They played a set of old and new hits such as "Still Swinging", "Forever", and one my favorites "Getting Away With Murder".
Photos – Carnival of Madness Tour 2013 ( Papa Roach )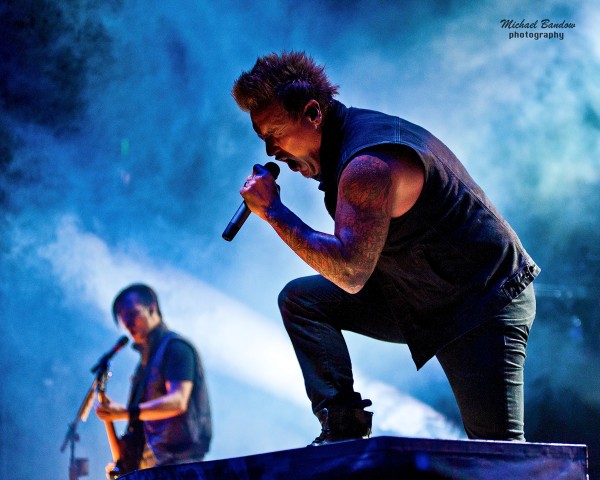 Next up was Skillet. Every time I see this band I'm amazed how much they have evolved. Skillet is one band that doesn't sit still on stage. Guitarist Korey Cooper parades all over during their set. Their stage setup included 2 stage elevators that lifted both guitar players quite high up in the arena. They played all of their big hits including three of my favorites "Hero", "Comatose", and "Rebirthing".
Photos – Carnival of Madness Tour 2013 ( Skillet)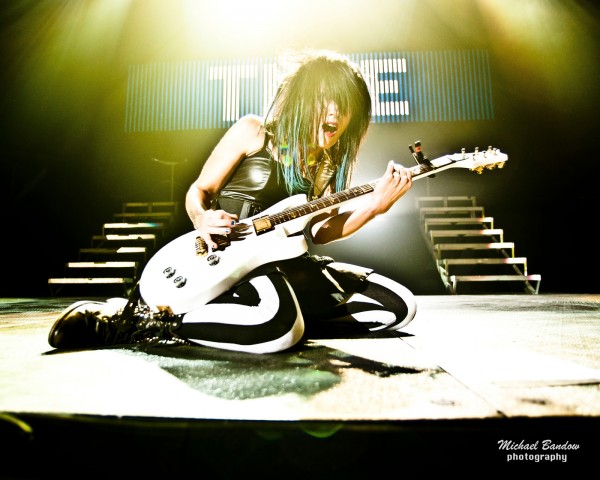 Last up was Shinedown. They brought a stage set up that was quite impressive. It consisted of crazy amounts of pyrotechnic explosions, fire eaters, and smoke machines. Shinedown paraded through hit after hit throughout their powerful 90 minute set. Some of my favorite songs from their set were "If You Only Knew", "45″ , "I'll Follow You", "Sound of Madness", and my personal favorite "Second Chance".
Photos – Carnival of Madness Tour 2013 ( Shinedown)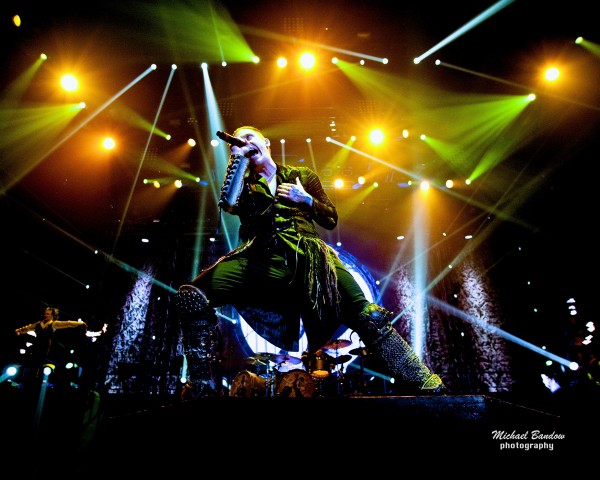 If Carnival of Madness stops in your town do not miss this! Tickets were very reasonable for six hours of five very talented bands.
review by Mike Bandow