Ep.499 – Phantogram @ The Music Box – Hollywood, CA – 11/04/11
I had seen Phantogram back in August at the Pacific Festival and really dug their sound and live vibe.  After the show,  I gave a listen to a good chunk of Phantogram tunes and was 50/50 on whether or not I liked their music. This show sold out a while back, and with my past Phantogram experience, decided that this show was worth checking out.  I was excited and ready to get my dance on.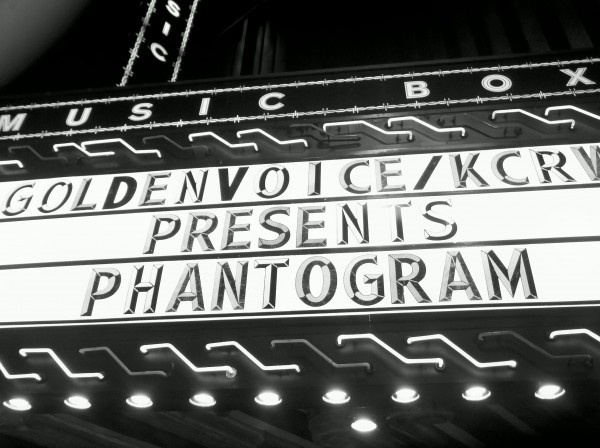 Phantogram @ The Music Box Video Concert Review
Phantogram @ The Music Box Concert Review
I got to The Music Box right as Phantogram was taking the stage. The room seemed semi-dead and there didn't seem to be much of a hum amongst the crowd. As Phantogram began to play, I found myself to be the only one in the room actually dancing. I was confused. I was pretty sure that Phantogram's music was danceable, but due to the crowd being incredibly LA, no one was willing to bust a move. The crowd was a lame duck throughout the show. During Phantogram's  well-known songs ("Running From The Cops" and Mouth Full of Diamonds"),  the crowd began to sway a little, but far less than I expected.
I thought that Phantogram sounded pretty good live, but I had def seen better. A lot of the people I talked with after the show said they really dug lead singer, Sarah Barthel. I don't have anything negative to say about Sarah, as she did a great job singing, but I think the newly added drummer carried the show.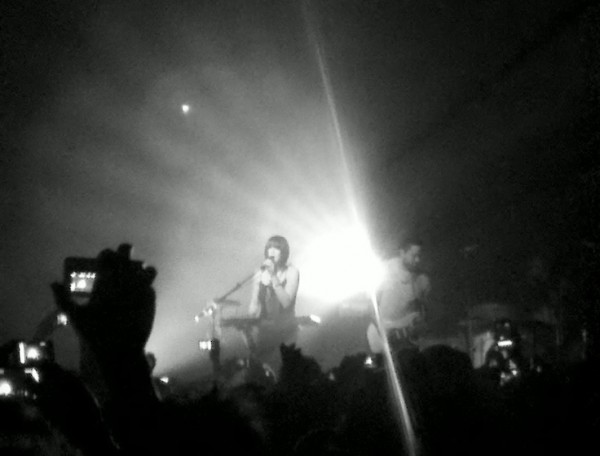 One of the nice things about this show was that Phantogram busted out a few new tracks that I found to be far superior to their older tracks. There was a refinement, and I think that Phantogram is heading down a cool path musically.
In closing, I was kind of disappointed in the show.  I think the band should have done a bit more to try and get the crowd into it. I did talk with a few people about the crowd and their explanation was that Phantogram's music is more of a sit around and chill type of thing. Although I can see that point of view, I think it is every band's responsibility to do their damnedest to rock a room.
If you were at this show, or have ever seen Phantogram, please comment on this post and let us know what you think…because this is You Tell Concerts, and "When You Tell Concerts, It's Cooler!" – poppinoff