Ep.522 – The Temper Trap @ El Rey Theatre – Los Angeles, CA – 3/20/12
I, honestly, didn't know a whole lot about The Temper Trap before this show. I knew the band had a hit single, "Sweet Disposition," back in 2010 and had gained quite a following. When The Temper Trap El Rey Theatre shows were announced, I hadn't heard much of the band over the last few years and was excited that I would finally get the chance to check them out.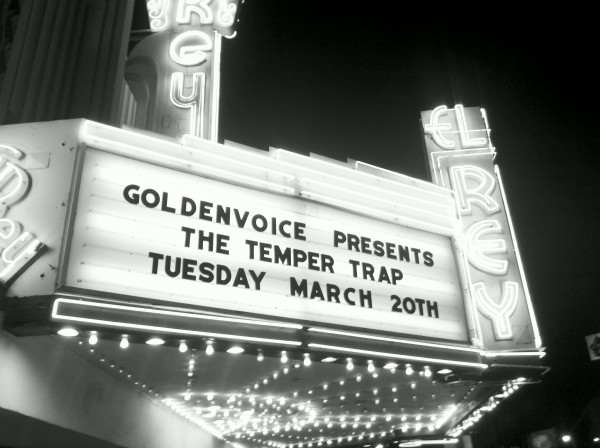 The Temper Trap @ El Rey Theatre Video Concert Review
The Temper Trap @ El Rey Theatre Concert Review
The show was sold-out, and there seemed to be quite a bit of a buzz around this performance. I even had industry friends hitting me up trying to find tickets to the SOLD-OUT show. I wasn't entirely sure what was in store for me at this show, but was expecting something pretty darn great. El Rey was packed and everyone seemed really excited and ready to party!
The Temper Trap took the stage, and from the get go, I have to say I was incredible unimpressed. I am not sure if it was that lead singer, Dougy Mandagi, was hard to hear or that all of the band's songs sounded almost exactly the same. The Temper Trap's music was by no means horrible, but def not anything unique.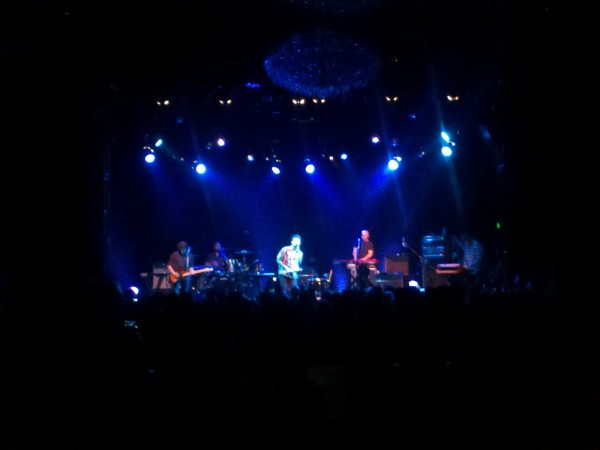 As for the setlist, I didn't really know any of The Temper Trap's songs with the exception of "Sweet Disposition." From what I was able to gather from fans after the show, there seemed to be an overall consensus that the band played too many new songs. It is understandable that they played a good chunk of new tracks, since this tour was in support of their latest release, "The Temper Trap." However, I think they band could have squeezed in a few more older tracks and played for more than an hour.
The crowd (for the most part) was comprised of lame ducks and wallflowers. There were a few people getting down during the show, but overall everyone did the standard bob-your-head-and-stand-as-still-as-possible LA thing.
I wish I didn't have to talk so much smack about The Temper Trap's live set; it's just they legitimately didn't impress me. It seemed like every song was meant to be used in a romantic comedy. Maybe I just didn't get it. I really do hope that the fans that were in attendance had a great time, but The Temper Trap just isn't for me. – poppinoff
The Temper Trap – "Love Lost" (Live @ El Rey)