Ep.509 – The Kooks @ The Music Box – Hollywood, CA – 12/08/11
This show was one of those shows that I went to on chance. I didn't have the slightest clue who The Kooks were before this show, or so I thought. I had noticed that The Kooks sold-out two nights at The Music Box. I figured they had to be pretty good, but honestly put no thought into actually going. A good friend of mine (Lisa) had an extra ticket and was looking for company so I said to myself, "Why not give The Kooks a shot and see what they are all about."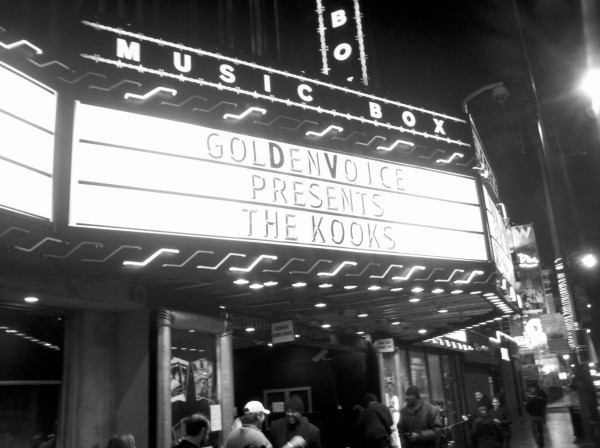 The Kooks @ The Music Box Video Concert Review
The Kooks @ The Music Box Concert Review
The Kooks were def an unexpected surprise! From the top of the show and all the way to the end, The Kooks were rockin'! Lead singer, Luke Pritchard, was an explosion of energy and kept the show moving. I couldn't believe how fast the show managed to fly by. You could tell that The Kooks were there to entertain and did their damnedest to get the crowd going.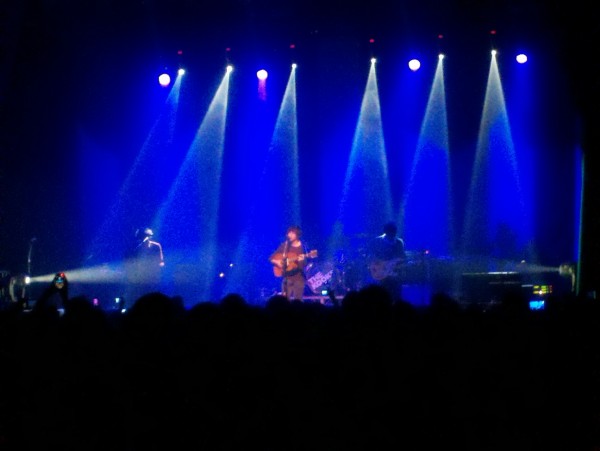 Unfortunately, the crowd was being very "LA,"  so to speak. Towards the end of the show,  The Kooks managed to get a good chunk of the crowd clapping. I think if this show would have taken place in another city, kids would have been jumping off the walls.
Before the show,  I had people describe The Kooks to me as a poppy Arctic Monkeys. It has taken me awhile to figure out exactly how I felt about their sound. I kind of got a Strokes vibe from them. All of their songs were catchy and had a great pop element to them, but none of them really blew me away.
A good portion of the show featured the acoustic guitar and showcased a lot of the material off of The Kooks' most recent album, "Junk Of The Heart,"  including  "How'd You Like That," "Runaway,""Eskimo Kisses," "Is It Me," and "Rosie."  Older songs like "Naive" and "Always Where I Need To Be" had a much more rocking side to them and featured some incredible guitar riffs.
In closing, I had a really good time at this show and am going to make sure to take some time to become more versed in the music of The Kooks. A few things I would have liked to have seen at this show: the crowd going wild and a guitar solo or two from lead guitarist, Hugh Harris.  He was just so damn good.
If you were at this show, or have ever seen The Kooks, please comment on this post and let us know what you think…because this is You Tell Concerts, and "When You Tell Concerts, It's Cooler!" – poppinoff
The Kooks @ The Music Box Setlist 12/08/11
Always Where I Need To Be
Is It Me
Sofa Song
Matchbox
Rosie
She Moves In Her Own Way
Sway
Runaway
Eskimo Kiss
If Only
Picture Frame
Seaside
Tick of Time
See The Sun
How'd You Like That
Mr Nice Guy
Ooh La
Shine On
Do You Wanna
Encore:
Saboteur
Junk Of The Heart
Naïve