Review – Warren G @ Key Club – West Hollywood, CA – 10/01/11
Warren G @ Key  Club Concert Review
This Warren G show was originally scheduled for July 2nd, but for some reason or another, it was moved to October 1st.  I was glad that the show got rescheduled, simply because I wasn't going to be able to make the July 2nd show.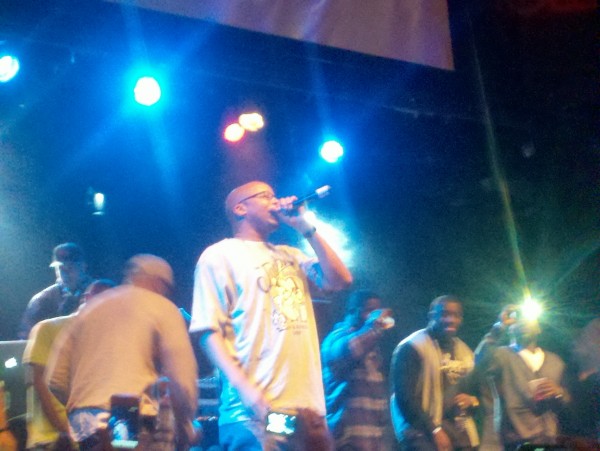 I arrived at the Key Club around 12 o'clock and the place was bumping. I'm not sure who the DJ was that was opening for Warren G, but he dropped some awesome old-school hits.
I would have to describe Warren G's show was a kick-back. The entire set was just really relaxed and laid back. Warren G spent a good portion of the set talking with the crowd, telling stories of yesteryear. Warren G talked about his days with Nate Dogg, Dr Dre, and Snoop and how those times were def the time of his life.
Warren G was very appreciative of the audience and looked as though he was having a genuinely good time.
In closing, my favorite part of the show was when Warren G paid tribute to Nate Dogg and busted out "Regulators," along with a few other Nate Dogg classics.
I have to say that if you are a 90′s Hip-Hop fan,  you def missed out on not being in the house for Warren G. I'm really glad I got to catch this show and would be down to see Warren G again.
If you were at this concert, or have ever seen Warren G, make sure to comment on this post -  Because "When You Tell Concerts…It's Cooler!" – lorn