COOL CATS Pop Up Shop w/ Busy P @ De La Barracuda – Hollywood, CA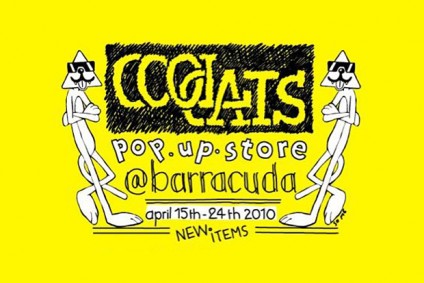 De La Barracuda, a Melrose Avenue staple, is a really cool place to hang out, but especially when Busy P and crew come to town.  They had a Cool Cats Pop Up Shop here last year,  so I'm glad they decided to do it again.  It really is a special time of year, because Coachella and Busy P's birthday are back to back.  This leads to loads of Ed Banger Crew/COOL CATS fun!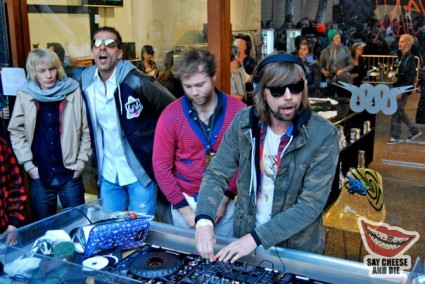 This year Barracuda made the incredibly smart decision to move the DJ booth outside.  Previously you could not drink (FREE BEER!) inside and there was no  music outside.  An obvious problem was easily solved.  Thanks!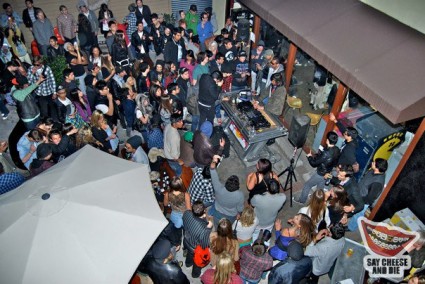 Also, a highlight for Lorn was getting a picture with his old friend Gaspard of Justice fame.  Don't miss this interview they did back in 2008!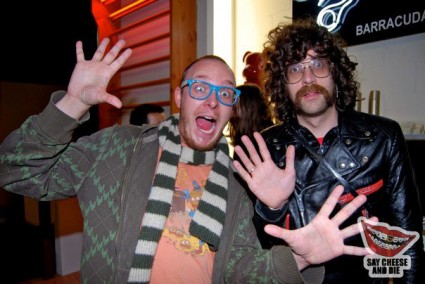 Check out Busy P on Myspace, the Cool Cats Blog, and the 2010 COOL CATS LINE on HypeBeast.