Cool Cats Pop Up Store @ Party!!! (Busy P + Crew)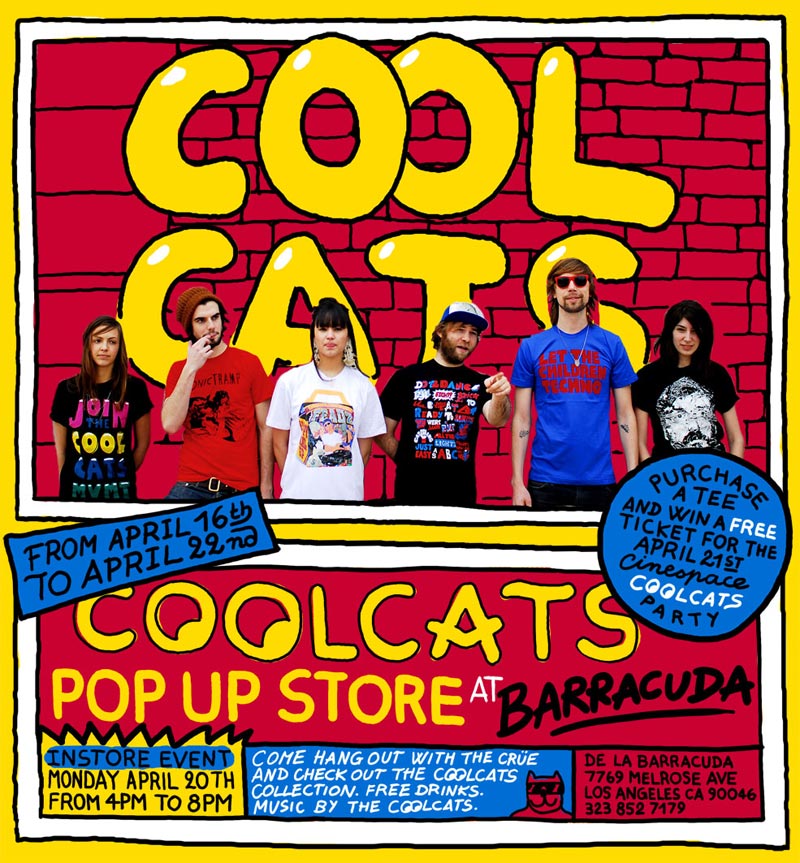 The Cool Cats will be in Los Angeles after Coachella where they will open a pop-up store at Barracuda on Melrose!!
They will also be hosting a special celebration party at CineSpace with Steve Aoki's label Dim Mak for their weekly event Dim Mak Tuesdays.  Totally awesome dudes to come see will include Busy P and his crew, including Sebastian, Kavinsky, DJ Mehdi and So-Me among others for this quick Californian takeover.
The pop-up store will take place from April 16th to 22nd with the party going down on Tuesday, April 21st.
Cool Cats Pop Up Store
Monday, April 20th 4-8pm (Free Booze! + Music)
Barracuda
7769 Melrose Ave
Los Angeles, CA 90046
Cool Cats Party
Tuesday, April 21st
Cinespace
6356 Hollywood Blvd
Los Angeles, CA 90028