Crash Kings Play Exit/In on Monday (8/5/2013) – Nashville, TN
Crash Kings @ Exit/In on 8/5/13 – Nashville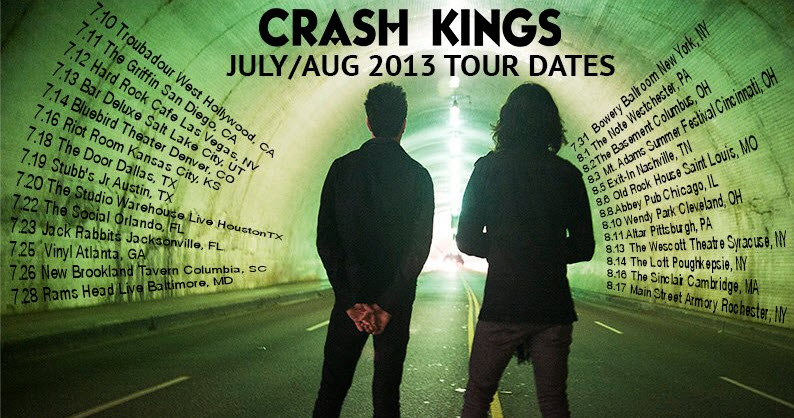 Happy Friday, YTC Friends! As we approach what is sure to be a party-filled weekend, I ask you all to be responsible and save some money and energy for Monday's Crash Kings and Nico Vega show at Exit/In.
Nico Vega was one of the bands that stood out at 2009's Next Big Nashville music festival. ( CLICK HERE FOR NBN VIDEO REVIEWS )I'm definitely due for a refresher from them.
I'm especially pumped for Crash Kings. I was listening to them at work yesterday, and they compose some really complex, innovative tunes. Crash Kings have great style range with some heavier distorted Alt. Rock selections to more Pop Rock-based material. Rock is the key word here though; it is great Rock music with keys, bass, drums, and effects to fill in for the absent guitar. Unique, right?
So, check them out on Monday! Buy your tickets early for $12, or $15 at the door. I say, save the three bucks and buy yourself a PBR at the show. See you there!