Daft Punk 2011 Tour?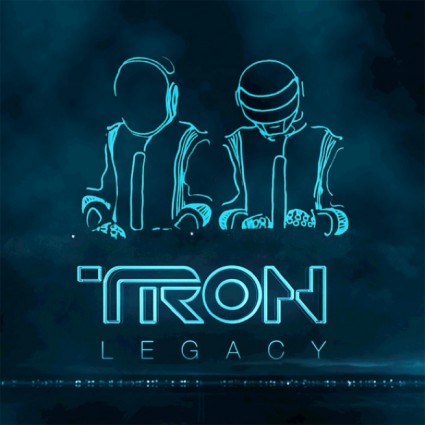 Well, if the rumors about Daft Punk touring in 2011 to support the Tron Legacy soundtrack weren't enough to keep you anxious for the robotic duo's next move, the band just dropped a bombshell that suggests such a tour is now more possible than ever before.
Tonight (10/20/2010), the guys from Daft Punk joined fellow Frenchies, Phoenix, on stage at Madison Square Garden in New York City.
Daft Punk performed a live remix and were musically accompanied by Phoniex on "Harder Better Faster Stronger," "Around The World," and the hit Phoenix song  "1901."
Its a bummer (to say the least) that we were not able to attend this epic performance, but this means the odds are certainly in all of our favor to see Daft Punk live  in 2011!
P.S.  the Official Tron Soundtrack website also revealed the following glow-in-the-dark poster for the film featuring the two infamous androids.