Dan Navarro & Sally Barris // Interview 1
Before their first show on the "Decembersongs" tour, I caught up with Dan Navarro and Sally Barris to talk about this holiday singer/songwriter collaboration, and how the idea differs from what they are used to.
The show that night at Bluebird Café was a most warm and cozy way to bring in the spirit of the season.  In dimlit tranquility of  the room, the cast of songwriters (Dan Navarro, Sally Barris, Jon Vezner, and Amy Speace) went one-by-one around the circle singing on each other's songs.  Many of the songs were original compositions that were heartfelt, and often times, tear-jerkers.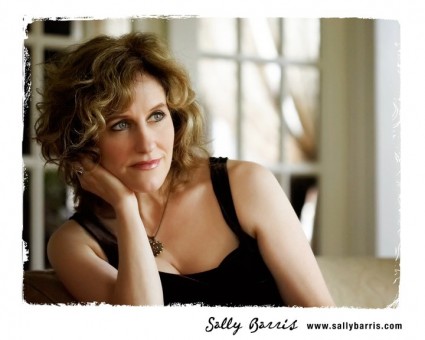 Speace sang a tune called "One Warm Coat" which tugged every heartstring to the point where I was wiping the waterworks off my face with the sleeve of my shirt.
Since three quarters of the "Decembersongs" team are from Nashville, there were a lot of friends in attendance, and one who actually brought the artists presents to unwrap.  This was a delightful touch to the evening.  Later this "Santa" friend was asked to sing a holiday song he wrote, which had the fun and catchy sing-along chorus: "Ho, Ho, Ho, Ho – I can't take no mo.'"
The Bluebird songwriter community is something truly special.  Lately, I've been noticing singer/songwriters  joining forces and touring together in projects like this, and I think it adds so much more variety to the show.  It's like a professional touring open mic.  Especially in projects like this one; (as Sally touches upon in the video interview above)  these experienced writers with big star names on their "resumes" are bringing that awareness of the person behind the song to other parts of the country.
Yesterday afternoon was the final show of the Decembersongs tour for 2010.
 However, you can still purchase the digital EP HERE!
Oh, and they have a lot of fun videos and blog posts from the tour up on their Facebook page. Based on the interview above, I think this is going to become a year-end tradition for the artists. Keep an eye out.
The Meaning of Christmas – Dan Navarro