Ep.484 – Dillon Francis @ Key Club – West Hollywood, CA – 09/15/11
It has taken me a few days to be able to recap on Dillon Francis's show at the Key Club.  It was honestly so bonkers – I don't think I will even get close to giving it justice. This was my second time seeing Dillon Francis, and I can guarantee that it won't be my last.
Dillon Francis @ Key Club Video Concert Review
Dillon Francis @ Key Club Concert Review
When I arrived at the Key Club, Market Price was on the decks and the place was absolutely out-of-control. I had never heard of Market Price before this show, but they really impressed me. Market Price had some heavy mixes, and the crowd loved it from start to finish.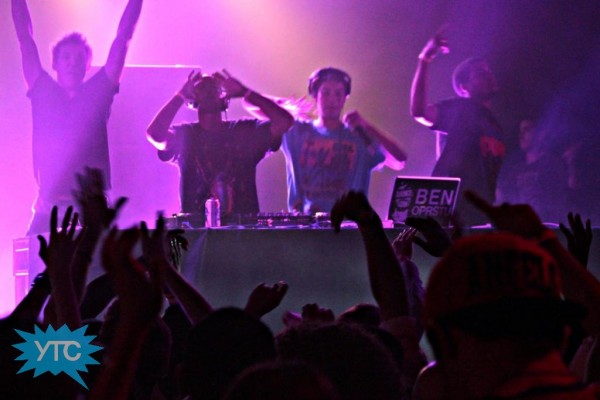 Up next was Ben Oprstu. He had a lot of energy and def got everyone at the Key Club riled up. I was in shock at how popping the Key Club was.  I knew it was going to be a crazy night, but in all honesty, by the time Ben Oprstu was finished with his set things were crazy.
The stage slowly started to fill up with people from Dillon Francis entourage, and you could tell that he was about to take the stage. The energy that was coming from the crowd was insane! Everyone was throwing down like never before, and the Key Club was packed.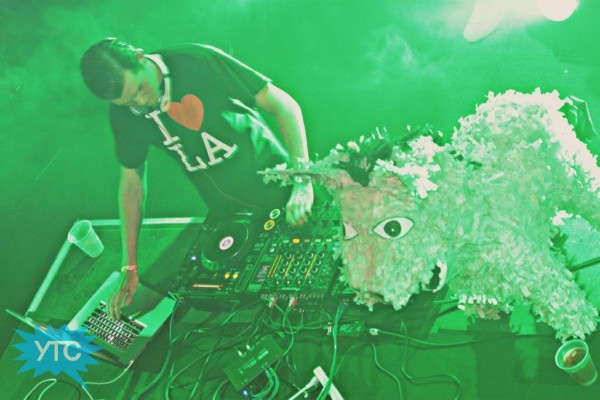 From the second that Dillon Francis hit the stage, he hit it hard! Although Dillon didn't drop as much Moombahton as expected, he worked in tons of heavy-hitters throughout his set. My favorite part of Dillon Francis' set would have to have been when he dropped Feed Me's "Pink Lady" and went into CSS's "Hit Me Like A Rock". Dillon's remix was beyond stellar and is still stuck in my head.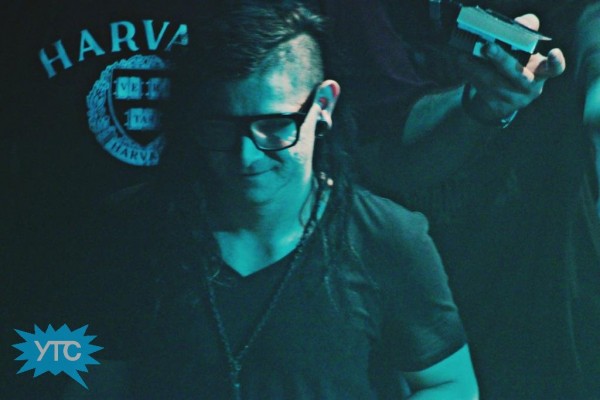 I think most of the people in attendance would agree that aside from Dillon Francis actual set the coolest thing about this show was appearances from Skrillex and 12th planet. Throughout Dillon's set,  Skrillex and 12th planet would approach the DJ booth and either grab the mic and say,  "Give it up for Dillon Francis" or just start messing with his equipment.  It was very entertaining to say the least.
In closing, if you don't know Dillon Francis – get on it ASAP! He is working his way to the top at a rapid rate and is guaranteed to bring da roof down! If you were at this show, or have ever seen Dillon Francis,  make sure to comment on this video, because – " When You Tell Concerts, It's Cooler." -lorn