Ep.228 – Coldplay @ Sommet Center – Nashville, TN
Sometimes there are bands that you have to go see, just because. I saw Coldplay at the Forum in LA last year, and watched the show from the very top seat/last row of the venue. The lasers were hitting the wall above my head directly behind me, and the view was beautiful. The Forum was a great architectural fit for the Viva La Vida Tour.
Although the Sommet Center doesn't have the character that the Forum has, I had the same amount of fun. I received the expected "You know how I know you're gay…" texts referencing the newly classic "The 40 Year Old Virgin" joke, but I couldn't help but feel sorry for the senders. This show was so well done set-wise, from the trippy projecter globe hanging from the celing to the small 50s television set sitting on stage airing the show footage . It was so theatrical, like we were in our own little Coldplay universe. The haters could stay lost in outerspace

The song selection and sound were outstanding as well.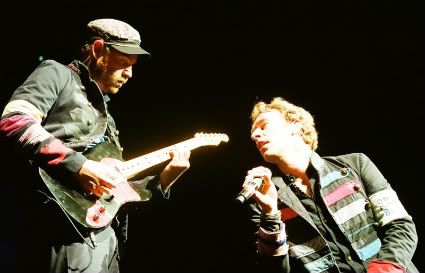 This time I was able to hang out on the floor and get a better sense of the action, when at the last show I was observing more and just relaxing. During "Yellow," when they pass the big confetti filled-balloons around, I got to hit one, and it was so thrilling. I couldn't believe how easily amused I was. When they released those fluorescent multi-colored butterflies into the air, I couldn't believe how beautiful tissue paper could be. Music and crowd chemistry truly made the moment.
It was pop/theatrical bliss, and I loved it.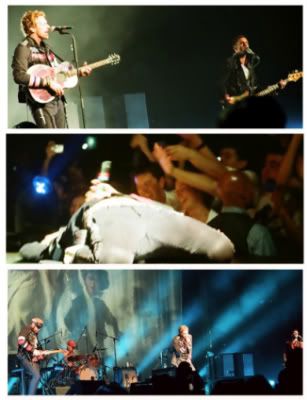 My favorite song the other night was "Strawberry Swing," and my favorite moment was when the crowd did the wave with their cellphone lights. If you have a chance to see this tour, it's really worth it. They play for a long time, and constantly switch up their blocking. They even play a few songs from the crowd….like, the balcony!
This show has something for everybody. Even if your not IN LOVE with Coldplay, you'll know the songs and will find something beautiful in the experience.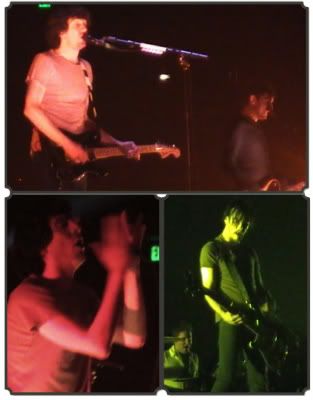 Plus, you get Snow Patrol and Howling Bells too. They are a chill and mellow way to settle into your seats, and get ready for the show.
Oh, did I mention you get a live Coldplay CD at the door when leaving. How great is it to pop that in while battling traffic, talking with your friends about your favorite concert moments? Pretty great, I'd say.
Upcoming tour dates from www.coldplay.com
24/07/09: Maryland Heights, MO
27/07/09: Saratoga Springs, NY