Ep.229 – Steve Aoki @ Play – Nashville, TN
Chrystal checks out Steve Aoki at Play in Nashville, and gathers reviews from club-goers after his set.
I took a nap after work, and woke up at 11:30 in order to be fresh and ready for Ultimo's event with Steve Aoki. It's true, once you live in LA, you will always miss it. I couldn't wait for a taste of LA electro. I also love Nashville's own Coach and Kase who were on the bill as well.
Aoki's set started a little shaky. Not a smooth transition like Felix Cartal's at 12th and Porter. There were some technical difficulties, but it didn't take long to get things flowing again. However, the video display was disabled for 90% of the set.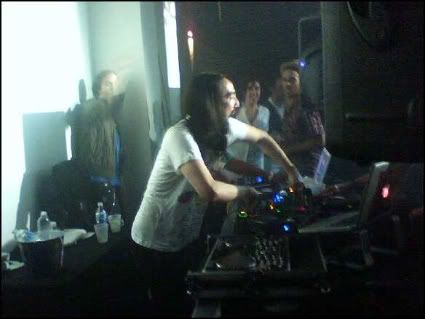 I love Aoki's style. He does a great mix of songs, including popular rock and club hits. In our interview prior to his set, he mentioned his soon-to-be released single, "I'm in the House." It was so dope. I can't wait for it. Of course, the LMFAO mention in the song made me happy. Keep an ear out for it.