Ep.259 – Green Day @ Sommet Center – Nashville, TN
So. Much. Fun. My family got into town around 7:00, and the show started at 7:30. We picked up my sister, bolted home, and caught a cab to the Sommet.
We made it, just in time for Green Day. I heard the Kaiser Chiefs were amazing, and was disappointed I missed them. I mean, Tre Cool did specifically instruct us to be at the venue by 8. (We met him briefly at The Dead Weather show the night before.)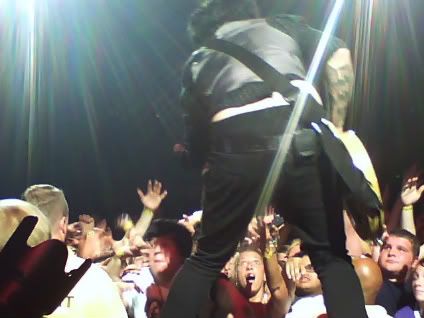 I was so excited when they came on stage. I suddenly felt like that 14-year-old again that dressed in Fresh Jive and wrote with a Sharpie all over her backpack and pink Chucks. That girl that stayed up singing the whole Dookie album on the phone with her boyfriend, just because there was nothing else to talk about – and we didn't want to hang up. Ah, the memories.
I'm always the one chick in the photo pit rockin' out, and it paid off this time. Mike Dirnt bent down and gave me a guitar pick on the way out of the front of the stage. What, What!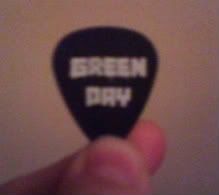 I haven't seen these guys in years, and this show was even better than the last. The incredible energy was still there, but now there are even more hits. They played everything I wanted to hear, inspired me to get the new album, and have me dying to see another show of theirs.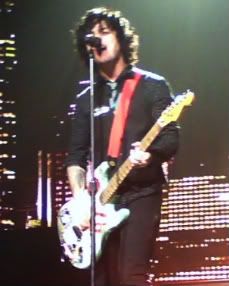 It was nice to see families coming out to the show. Green Day spans generations. The next day, as I was hitting all the tourist spots with the family, we noticed a bunch of people rockin' Green Day shirts. We were sure to yell an "Ayyyyy, Oh!" whenever we saw one (clearly one of Billie Joe's favorite things to say on stage.)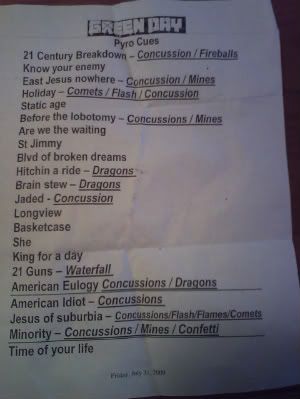 Check out Green Day Tour Dates HERE!