Ep.333 – Unknown Hinson @ Exit/In – Nashville, TN
The video pretty much says it all. I've heard from inside sources that when he's not on stage, Unknown Hinson (or Stuart Daniel Baker), is an extremely polite and respectful gentleman – and I bet there's truth to that. Although, some of his lyrics have the darkness of a toned down Eminem – the accompaniment and delivery makes it more of a comical passive aggressive theme.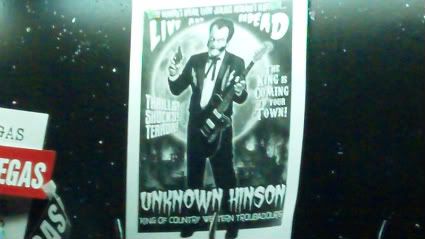 I heard decades of rock influence in his playing, and obviously some classic country. I even heard a touch of Jimmy Buffet in one of the tunes – all these styles with a semblance of Dracula. The back up band was great too – a fun group to watch, with stellar Southern style.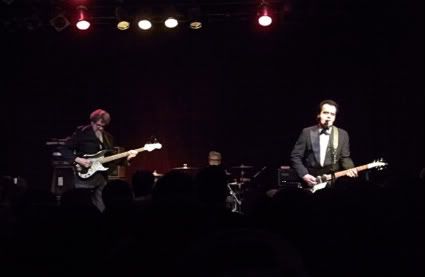 The show was a unique experience that everyone needs to see. If you're in Nashville, I'm sure that just makes it 10x better.
I found this excerpt in Unknown Hinson's bio on www.unknownhinson.com:
"What do ventriloquism, hoola hoop contests, target practice, monster sideburns, and hellacious guitar solos have in common? Book Unknown Hinson and find out!"
I can only imagine how much more insane the show would be if these elements were included in the performance I saw. I suppose they were left out, because Nashville genuinely loves Unknown Hinson for the music and not the novelty that comes with it. I respect that, and am glad I saw it without all the add-ons first. Wonderful show!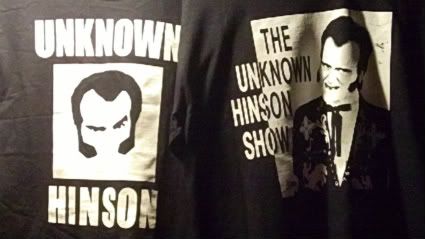 Unknown Hinson – Rock N Roll is Straight