Ep.338 – Lady Antebellum @ Ryman Auditorium – Nashville, TN – 03/10/10

I love these Ryman shows where relatively new Nashville-developed bands that have struck success get to play in front of their "hometown" fans. The vibe felt a lot like the Miranda Lambert show I went to last year – lots of industry folk and family and friends of the band in the audience. I saw Jake Owen, Dierks Bentley, Mallary Hope, and Blair Garner (host of the nationally syndicated Country radio show "After MidNite") in the crowd, and I know there were many more.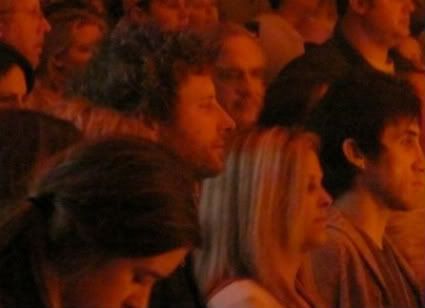 Dierks Bentley in the Audience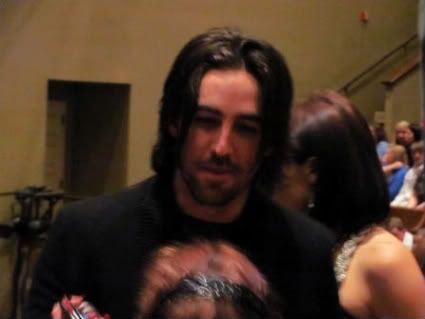 Jake Owen chatting with fans in the crowd
Lady A started the show by coming out on stage, giving the opening acts a warm introduction, Randy Montana and Josh Kelley (Katherine Heigl's hubby, Charles of Lady A's brother, and singer of the hit song "Amazing"). Both played a few songs with bare guitar accompaniment. It was a great way to hear these upcoming Country artists' raw talent, and of course, amazing exposure for them. Hillary of Lady A came out to sing a tune with Randy Montana, and Josh Kelley won over the crowd with his personality and a toe-tappin' tune about "drinking whiskey." Many of us could relate; I smell a hit with that one.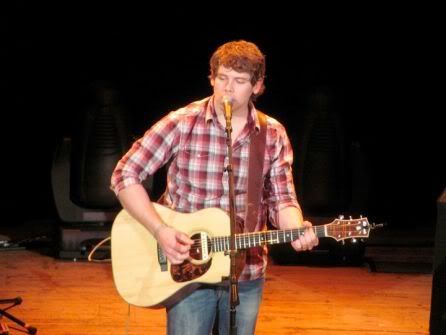 Randy Montana

Josh Kelley
Lady Antebellum started the show with "Stars Tonight" off their new album, which made a powerful entrance, and it kept on truckin' from there. With additions like Hank Williams' "Lost Highway," and a cover of "Mary Jane's Last Dance" featuring Randy Montana and Josh Kelley (on vocals and tin sandwich – aka. harmonica), they added unexpected material that was familiar and worked perfectly.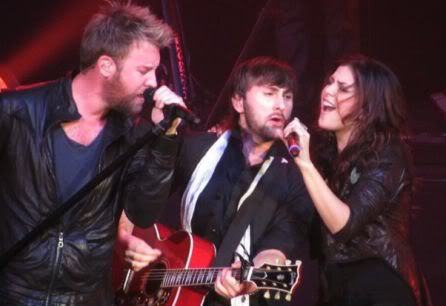 The crowd was really into it. Looking around at the people in the seats (or better yet, standing at their seats), I could see why this band has gotten so big so fast. They are adaptable to different age groups and radio formats.
Not to take anything away from Dave Haywood, as I believe he is the foundation of the group, but it should also be noted that the backup band's guitarist (if you've seen them – the dude with the braids) is incredible. His solos were out-of-control. I've seen him numerous times at local bands' shows, and was shocked to see him playing with a huge band like Lady A. What a down-to-earth guy!
I hope to see a full out Lady A arena show with flashy effects sometime in the near future. It was nice to see them in the "An Evening With" Ryman setting, but now I'm ready to see them tap into that mega production and theatrics that Taylor Swift brings to her shows. We saw a taste of it in their award show performances. Hey, if you can pull it off (which they can) – I say go for it!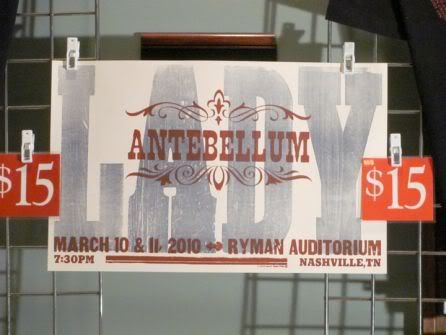 For tour dates and more about Lady Antebellum visit www.ladyantebellum.com
Update: Lady A just posted a webisode about preparing for these shows. Check it out!
Lady Antebellum – American Honey