Ep.341 – Paul McCartney @ The Hollywood Bowl – Hollywood, CA – 03/30/10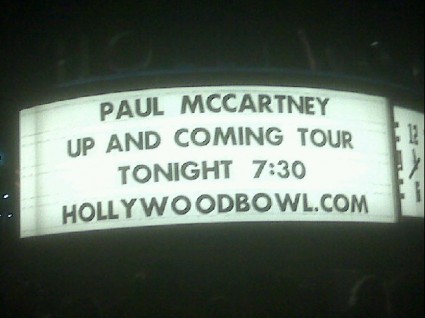 Wow what an incredible night of music and possibly the greatest concert I have ever been to.
Not only was I seeing Paul McCartney for the 5th time, but I was seeing him at one of my favorite venues, The Hollywood Bowl.
For those of you who have been to the Hollywood Bowl, you know exactly what I am talking about.  This little gem is stuck right in the heart of Hollywood but some how manages to block the sounds of the city and the surrounding 101. Holding a crowd of over 17 thousand people, every show here has a little bit of magic (if not a heaping pile of magic like this show.)
I was a little skeptical as to how the performance was going to be  during "Venus and Mars Rock Show" simply due to the quality of Paul's vocals and the backing vocals.  However, by the time he got into Jet the sound board operator worked out all of the kinks and an epic rock show began!
Paul's banter with the crowd was both entertaining and engaging.   I am not sure if it was Paul, the song selection, the venue, my level of intoxication or the combination of all 4, but out of all 5 times I have seen  Paul I have to say this was the best.
The set list was solid and featured several of my favorite Beatles, Wings, and McCartney songs. My favorite songs included Obla Di Obla Da, Hey Jude, Jet, Here Today, Get Back, Hey Jude, Live and Let Die, and Helter Skelter. Not to say every song didn't blow me away.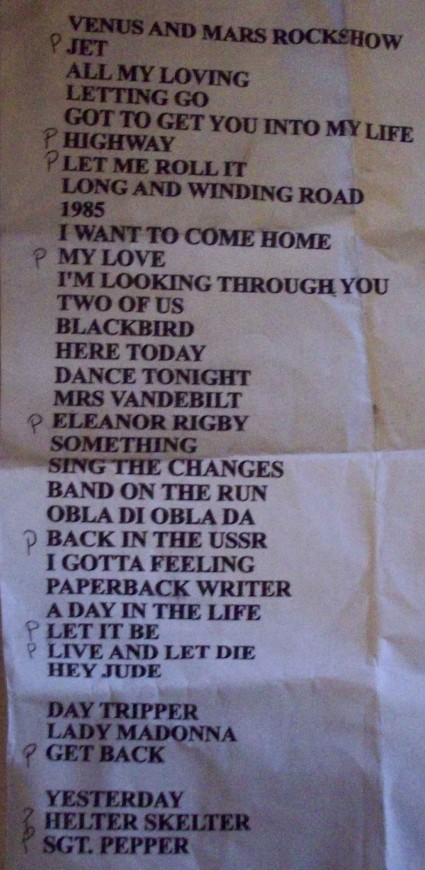 Paul McCartney Hollywood Bowl Set List 03/30/10
Final partying words, Paul McCartney is a must see!! and I hope I have the opportunity to see him again. -lorn
Thanks to Eric for hooking me up with a ticket to this show.