Ep.345 – Paul McCartney @ The Hollywood Bowl – Hollywood,CA 03/31/10
Having had an amazing time at Paul's first Bowl show,  I had no choice, but to go back and rock out again!

The initial plan of the night was to roll in with a group of about 5 and all try to score some cheap tickets or freebies. Rain was in the forecast, and we thought picking up a few extra tix wouldn't be a problem. Well, we were wrong.
The streets were tough and flooded with scalpers. Security was being less than accommodating to fans trying to pick up tickets before they reached the hands of the scalpers.
We waited around for about the first hour and a half, and had absolutely no luck finding any tickets at all. Finally, a little bit of luck broke, and I was able to score myself a free ticket.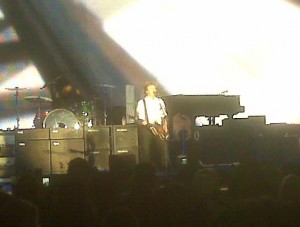 If that wasn't lucky enough, I scored a prime box seat and got to catch the last 14 songs of Paul's set. The set list was the same as the night before, but rocked none the less.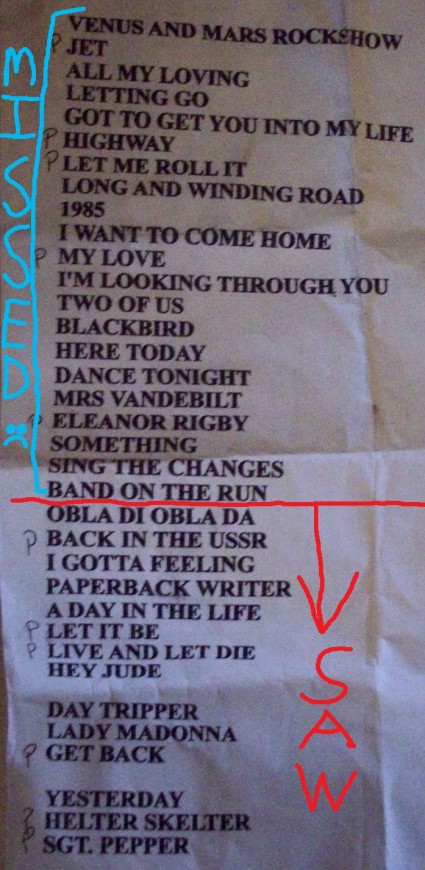 The one thing I thought was a lot better on night two was the crowd's overall enthusiasm and interaction throughout the show. The first night, it didn't seem as if the crowd was singing along as often as they were this night. In all honesty,  you can't beat a 'Hey Jude' sing-a-long with Paul McCartney, and the first night's crowd dropped the ball in my personal opinion.

I wish the rest of the crew was there with me, but I had a good time and enjoyed the rock 'n' roll Sir Paul McCartney was busting out! I hope he continues to perform and tour for a long time to come.
If you are interested in more coverage from the Paul McCartney Hollywood Bowl shows, make sure to check out this post.
Ep.341 – Paul McCartney @ The Hollywood Bowl – Hollywood, CA – 03/30/10