Ep.389 – Moon Taxi @ Exit/In – Nashville, TN 7-24-10
Moon Taxi is every college town's wet dream. When I say that, a reader probably thinks immediately of Barenaked Ladies and Dave Matthews Band. (or at least, that's what I would think of) Sure, fans of those bands might fall into Moon Taxi's following, but Moon Taxi speaks to "the others" as well. The other listeners that like to make beereal with their granola.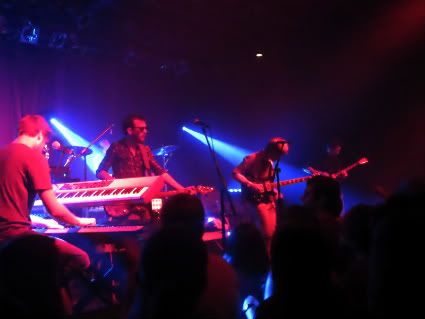 Although, there's a mainline jam sound, Moon Taxi's tunes are more structured and fuse in progressive classic rock. I feel like I labeled Muse the same way (minus the jam) in a recent post, but Moon Taxi is far less dramatic and give off those toe-tapping vibrations that make you want to bop around like a happy noodle. If you want to think psychedelically, Muse is your night trip, and Moon Taxi is your day trip.  Muse's flamboyant cousin, or a futuristic Phish for galaxies far away. The outerspace comes with the band's added industrial, UFO sound effects.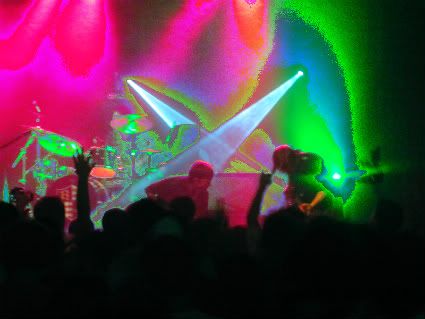 The more I think of it, there isn't a better name for Moon Taxi. If I was traveling through space (for real or mentally), I would love to take a Moon Taxi, and have this band audibly supporting my journey.
I'm sorry, but all this talk about space travel and UFO sounds reminds me of an old 'Happy Birthday' song that I grew up with – so I must share. Captain Zoom, take it away:
As you can tell from the review video, the venue was hot and steamy, but the crowd was all smiles and Moon Taxi didn't rush anything. They loved the audience, and was soaking it all in (and sweating it out at the same time). These guys are Grade A musicians with a strong sound that can work in any type of venue -even arenas.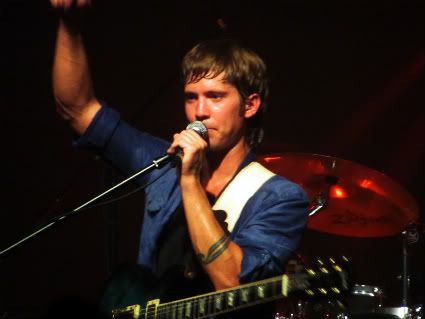 It's only a matter of time before they invade dorm rooms everywhere. Dave Matthews is going on a break, right? Wouldn't it be nice if he did a little endorsing on their behalf? I think so.
I can't close without mentioning YTC Nashville's love for the opener, Space Capone. Guy and I can't get enough of the funk. Space Capone is a huge band and they are incredibly fun to watch. The backup singer with the mullet (it's a cool mullet) and glasses is my obsession. I want to make a stuffed animal version of him and bring him wherever I go. He radiates positivity and fun, which is what Space Capone brings sonically.
Oh, one last thing, Moon Taxi announced that they'll be playing New Year's Eve at Exit/In. Take a look at what they did last year. Rad. i. cal.

For more info on Moon Taxi, visit www.ridethemoontaxi.com and www.twitter.com/ridethemoontaxi
Space Capone – I Just Wanna Dance