Ep.395 – Chromeo & Holy Ghost! @ Cannery Ballroom – Nashville, TN 8-26-10
Follow Tex on twitter: www.twitter.com/texrambunctious
The Cannery Ballroom was all smiles at last week's Chromeo show. It was nice to see people unleash their party animal, and get down to the "lover's funk."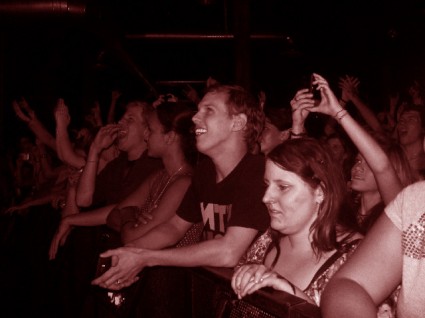 You don't even have to think about having a good time with Chromeo. It just happens; effortlessly. They take every diesel piece of 80's pop culture, extracting the lame stuff, and then suave it out with the sexy sounds of funk. Funkateers and Chromettes respect the authenticity in Chromeo's throwback sound, and love the humor and the "opposites attract" chemistry that the duo has.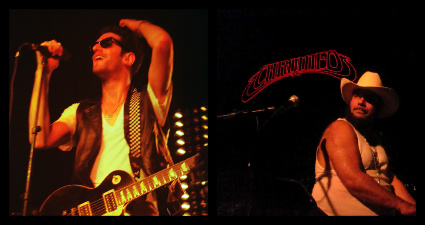 Dave 1's flirty boy Buddy Holly charisma and P-Thugg's strong and mysterious presence gel together forming an indubitable groupie trap, and the boys in the crowd aren't complaining while rubbernecking among the sassed-up ladies.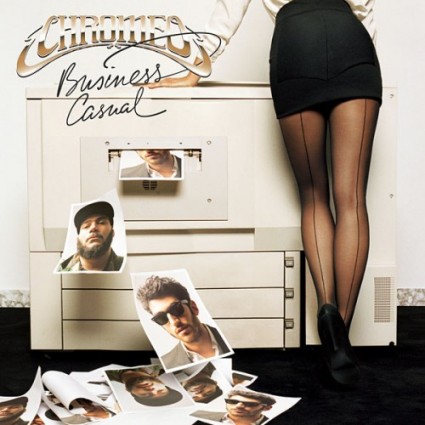 There's a classy essence about these guys that steers them away from the "gimmick" critique. The quality of production in their music, live show, and videos establishes a brand for Chromeo that will surely be revisited by the coolest of the cool in generations to come. Listen to (and watch the videos for) the two released tracks (Don't Turn the Lights On and Night By Night) from the upcoming album, Business Casual, and get giddy with anticipation. The album is set for release on September 14th.
Look at the effect Night By Night had on the Outside Lands crowd a few weeks ago.
Chromeo has expressed that Business Casual taps into a darker, sexier side, which is what I felt opener Holy Ghost! brought to the evening; but with a much more serious approach than Chromeo.
Holy Ghost! can go from eerie to ethereal to Funky Town with their dated Disco meets New Wave. However, in the live show, they are rock-rooted enough for those that are still trying to ease into a dance rock scene. The contrast between their dim-lit performance style to their up-tempo tunes is a neat concept. However, I would've loved to have seen more of the band that was making me move. There was obviously a lot of work going on onstage…showcase it! Also, after hearing the Holy Ghost! remixes on Myspace, I need to see an HG DJ set.
Holy Ghost! was a primo opener, and it sounds like they left Nashville with a bunch of new fans.
A splendid night had by all! We were thrilled to have Tex Rambunctious guest host our episode, and rumor has it (via a tweet from @chromeo) that John Oates was on the guest list for the show. Not sure if he showed up or not, but local sensation How I Became the Bomb played the after party posing as a Hall & Oates cover band. Pretty fun stuff, and Dave 1 seemed to be enjoying himself.
All this talk about Hall & Oates is making me want to slap myself repeatedly for skipping the Daryl Hall & Chromeo set at Bonnaroo. Epic Fail. (Oh wait, aren't we supposed to be retiring the word "epic.?" My bad.)
View our interview from the Nashville show HERE
Holy Ghost! – I Will Come Back