Ep.397 – Crystal Castles @ Cannery Ballroom – Nashville, TN 9-7-10
Crystal Castles was on my agenda for Bonnaroo 2009, but for one reason or another…we didn't make their set. Naturally, following the festival, all I heard about was how their live shows are other-worldly.  I hadn't listened to a great deal of their work, so I presumed it was the typical dance crowd thing, but with pneumatic female vocals. Little did I know that I would be blasted with an intense power surge of flashing and wailing for an hour or so. It was wonderful.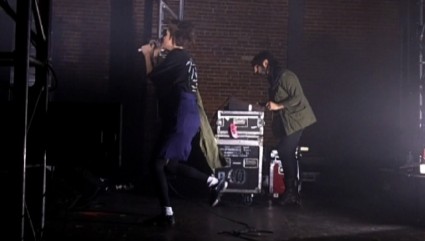 Crystal Castles' Ethan Kath and Alice Glass came on stage, and went right into their Punk Electronic collaborative tying in a live drummer that added extra force.
Not a single pleasantry was made with the audience, as that would have killed the drive; they pushed through the set list with Glass not even letting up during her "smoke breaks." She was constantly putting on a show; thrashing around, climbing on top of the audience, and rolling on the floor.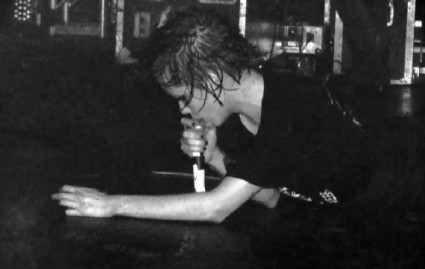 Crystal Castles was much harder than I thought they'd be, and it's that inventive aggression that makes them such a breakthrough in the Electronic format.  There's something freaky about this group; vampire-like. From the back of the room, I felt like I was at some underground Goth cult club; sweaty bodies, pressed against each other, jumping up and down in the strobe lights, seemingly possessed under a spell or partaking in a ritual.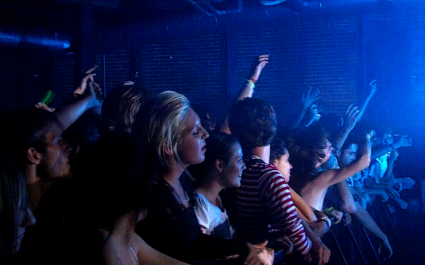 The feeling reminded me a lot of the Nine Inch Nails or White Zombie shows I've seen, which would explain why Trent Reznor is a confirmed Crystal Castles fan.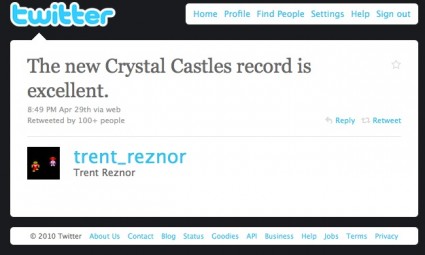 Crystal Castles came out with their second album, Crystal Castles (II), in May. You should probably check that out, and not just because Trent endorses it.
Other Crystal Castles: According to Wikipedia sources, Crystal Castles' name inspiration came from She-Ra – Princess of Power.
And here you can play the Crystal Castles Atari game: http://www.atari.com/play/atari/crystal_castles
Yeah, I know…random.