Ep.403 – Does it Offend You, Yeah? & Kele (Bloc Party) @ Music Box – Hollywood, CA – 09/21/2010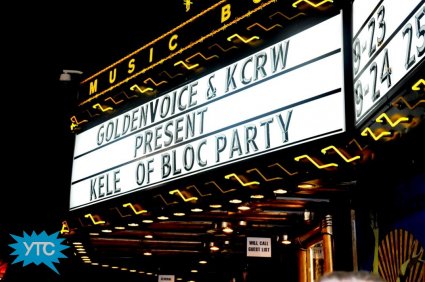 Does It Offend You, Yeah? is one of those bands that brings an incredible energy to the live show.  For their upcoming album "Don't Say We Didn't Warn You," due out in Jan 2011, DIOYY has lost 1 member and added 2 more.  While both new members certainly brought the rock and roll to the Music Box, it was hard to get the full picture without the lead singer.  James was missing from the line-up and the other members of the band claimed he had been sick during the entire US leg of their tour.
I hope they earned enough people on their previous tours, or sold it to first timers at this show, so they can come back and rock our faces off proper next time around.  The bottom line… if you like to rock, you are going to enjoy these guys.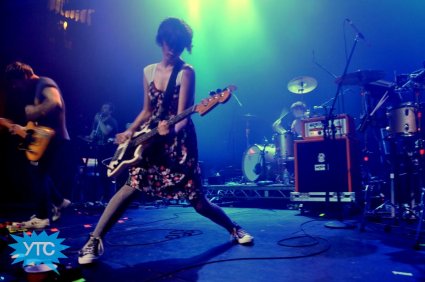 Check out MORE PHOTOS from this show!
After the DIOYY performance left the audience wanting, there was no doubt Kele gave it all to them.  Personally, I have never been a huge fan of Bloc Party or Kele, but I have nothing against him either.  I unashamedly came for the opening act, but I would be lying if I said I wasn't impressed by the amazing performance by Kele.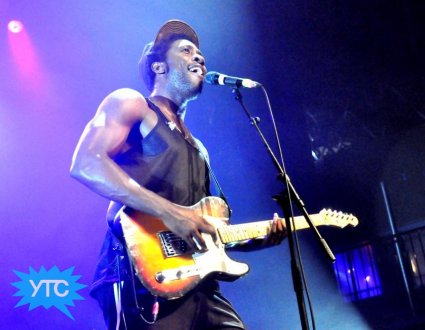 He had such a great command over the audience and the energy was consistent from start to finish.  Even if you are someone who is unfamiliar with his music, as I am, you will have a hard time not at least trying to sing along with some of his songs.
TIP: Be careful of leaving the Music Box in between acts.  Even though you may be told you can exit through the bar and return, the official policy is NO IN/OUTS.
MEGA PROPS: Lindsay @ Goldenvoice, Dan from DIOYY
Does It Offend You, Yeah? – We Are The Dead