Ep.415 – LCD Soundsystem w/ Hot Chip @ The Hollywood Bowl – Hollywood, CA 10/15/10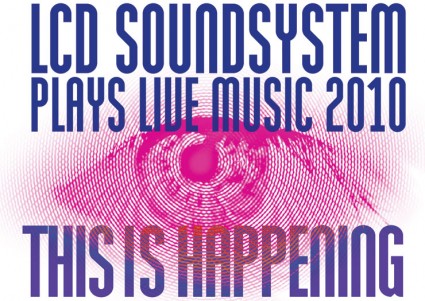 From the moment this show was announced, the entire YTC crew knew an epic dance party was set to take place. We were right. This show was a dance party unlike any dance party the Hollywood Bowl had seen for some time, and was the perfect show to close out the 2010 Hollywood Bowl season.

Unfortunately, due to the early start time and Friday night traffic, we missed the opening act, Sleigh Bells. We heard a bit of them on the walk up to the Bowl and they def sounded groovy.
We walked in right as Hot Chip was taking the stage and the Bowl was buzzing!  In my personal opinion, the first 3-4 songs were a little off, but by song 4 the band hit their rhythm and got the audience dancing!
I know a lot of people that talk shit about Hot Chip's live set, but have to say that every time I have seen them – I have a blast! Pairing them with LCD Soundsystem was genius.
LCD Soundsystem took the stage, and the Hollywood Bowl became Dance Party Central! Everyone was on their feet, shaking their booties and having an all-around good time.
The set list only consisted of 13 songs, but the band managed to play for close to 2 hours, and they never let the momentum of the show drop. Due to time constraints, the band left the stage for mere seconds before returning to stage and performing a 3 song encore.
The night was magical to say the least. Towards the end of the show, a light mist began. This added to the magic and ambiance of the show, and I think a lot of people would have to agree that the mist in accompaniment with the music of LCD was the highlight of the night.
Another amazing thing that happened that night was the YTC Conga line that occurred during "Home!" We started the Conga line at the back sections of the Bowl and worked our way all the way to the front of the box section getting upwards of 100 people to join in on the fun and dance their asses off.
Special thanks to the Hollywood Bowl for having such an amazing season, and to LCD Soundsystem for closing it out the way a season should be closed – "epicly."
Can't wait to see LCD Soundsystem and Hot Chip again, and strongly suggest anyone who is down to get down checks them out. -lorn