Ep.419 – 311 @ War Memorial Auditorium – Nashville, TN 10-14-10
A few weeks ago, Guy and I went to see 311 at War Memorial Auditorium. 311 is one of Guy's favorite bands, so I thought it would make for a more insightful post if I let him take the lead.
Me: What makes 311 such a great band?
Guy: For over 20 years, 311 has been going strong - making music and selling out shows. They have such a unique blend of musical styles, that gel really well and keep the fans coming back for more.
Also, they are respected in the music industry.  They have put numerous bands under their wing and helped them get the success they have today. After working with them briefly at their studio (The Hive), they're great people. Nick might be the most chill person I have ever met.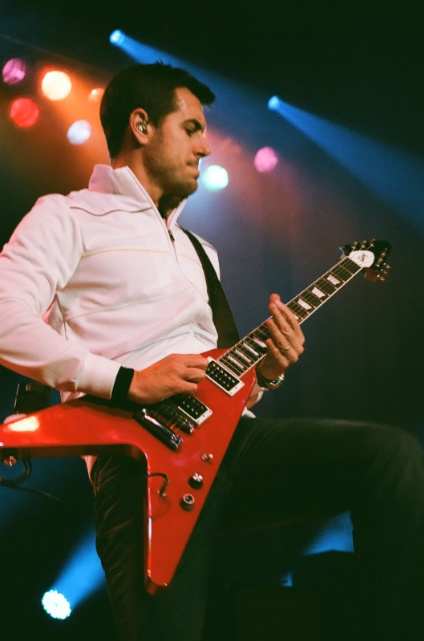 Me: What made you a fan?
Guy: I've been a fan of 311 since about the age of 11 or 12, about the time I started playing guitar. I was introduced to 311 by my brother, who brought home a copy of 311, "Music." At that time, I was listening to whatever was "cool." Grunge, rap, rock, reggae, punk, etc.
Hearing 311 for the first time, I had never heard anything like it. And the beauty of it, they found a way to blend all my favorite styles into one.
Me: Favorite 311 show of all time?
Guy: Kansas City, City Market w/ 2 Skinnee J's in 2002. It was packed! I think the massive amount of people and the cool vibes fueled 311 to put on one of their best shows. Plus, I was crowd-surfing (yeah, I was one of them) right next Nick during "Fuck The Bullshit." I'm pretty sure we did a fist bump.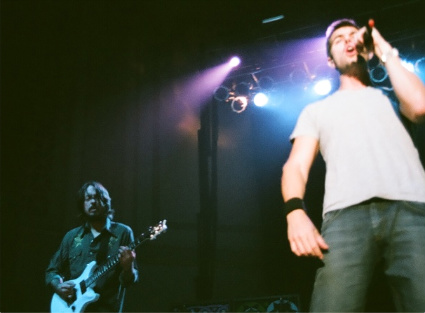 Me: How has the band changed over the years?
Guy: They have definitely mellowed down and have become more melodic with their vocals; a lot less rapping and crazy trippy lyrics by S.A. Not that I dislike that, but it was the old stuff that got me started. Most fans would say the same about their favorite group, you always like the older stuff.
Me: What keeps them relevant?
Guy: Trying different things, using different producers (Bob Rock did their last album),  but the biggest factor is their following. They have some of the best fans; people who would travel a long way just to see them.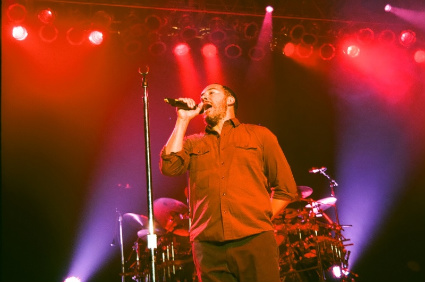 Thoughts on the War Memorial Show:
Guy: It was good. Their concerts are always good. I was a little disappointed in the turnout, especially after how well Nashville represented at last year's Crawfish Boil.
Less people may have affected the energy of the show as a whole (in comparison to others I've seen), but it also made it more intimate show, which rocks for those of us who showed up.   
"Eons" seemed to get the crowd going. I would also say starting with "Home Brew" got the crowd pumped, and you can't forget about "Applied Science" either. Chad displays his amazing drumming and the rest of the band comes out joining him in form of a drumline.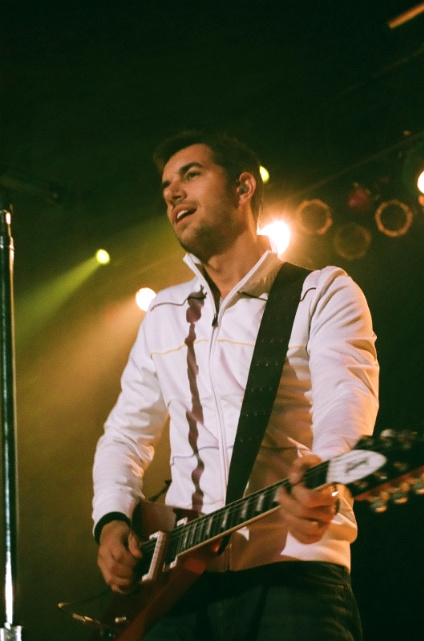 This was the first show that I've been to where they didn't play "Who's Got The Herb" (the crowd had it), "Feels So Good" or "Fuck the Bullshit." Maybe they got tired of playing them?
After the show, Nick came out and signed autographs for the fans waiting outside the busses. He didn't have them waiting out there forever, and he took his time with them once outside. It's that gratitude and  interaction that keeps fans interested.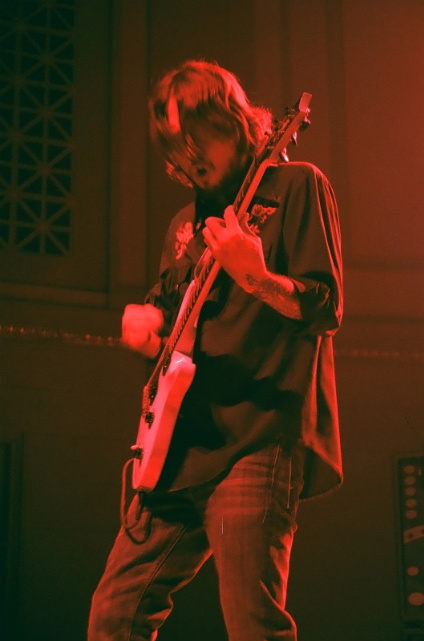 Me: For those unfamiliar with 311, what albums/songs/ videos should they check out to get schooled?
Guy: Start with Music, if you can find a copy "Unity" (very rare) is another great one, you really get to hear how they got their sound. "Omaha Sessions" has a lot of those songs remixed, another good one to see how they started.
After that, I would say just work through the years. "Grassroots," "The Blue Album" and "Transistor" (probably the most underrated album, if you ask me) are all great albums to get a taste. "Soundsystem" is another favorite.
Being a Bad Brains fan, I love their cover of "Leaving Babylon." And if you want to get personal, pick up a copy of "Enlarged to Show Detail." Not only is it great footage of the band off stage, but it also has a great bonus disc with some really awesome songs, "Gap" being one of my favorites.