Ep.427 – Cage The Elephant @ The Basement – Nashville, TN 12-2-10
Last week, we were invited to a private party and taping at The Basement where Cage The Elephant performed their new album, "Thank You, Happy Birthday."
We missed Cage at Voodoo Fest this year, which I was disappointed about. They were one of the top priorities on my schedule, but a certain someone's addiction to college football got in the way. It's all good though, because I don't think it would have come close to the Cage experience we had the other night. I mean, I'd love to see how they tackle a festival, but this "secret show" in the small venue packed with the band's family and friends was something I've never been to before.
As I mentioned, this show was being taped, so it was made known at the beginning that we might need to hear a song a couple times if the band screwed up. Fine with me! Cage blasted through the first few songs, each one bringing a new flavor. During the power punk number, "2024," singer Matt Schultz, dove into the audience and surfed the crowd, scraping the low ceilings, and knocking into some lights.
Apparently, the power shorted out for a second, which caused the engineers to lose all the audio they had recorded up until that point. The old saying "Save often, Save early" pops into mind, but I'm not complaining. We got to hear all the songs again, and it was even better the second time around. I started to learn the lyrics and pick out favorites. Right now, the first track "Always Something" is my jam.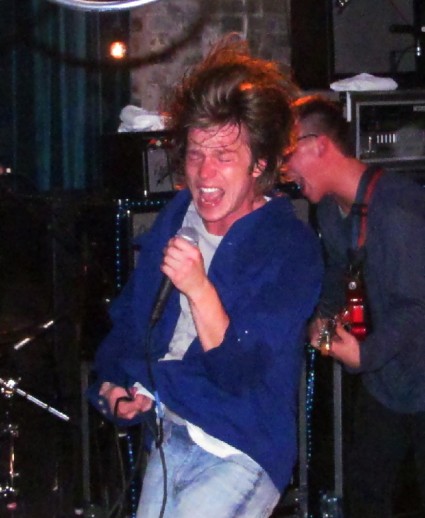 I'm sure Cage tore up the Voodoo stage in October.  After seeing the type of animated performance they put on for such a small crowd, I can only imagine how it magnifies on a bigger scale. Even with the technical difficulties and having to replay songs, the band never lost their drive. Also, Schultz has these Jim Morrison mannerisms that are so engaging. He does "rock star," so naturally.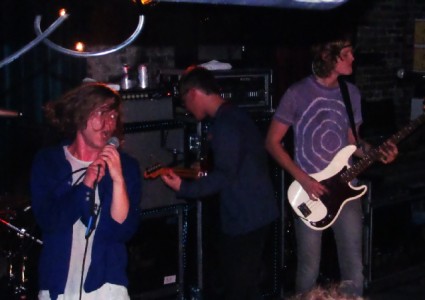 The next day, I made it a point to listen to Cage The Elephant's self-titled debut album in full; just to see how "Thank You, Happy Birthday" differed. I feel that they have taken a new approach.
The band has an ability to do a series of musical styles very well – from Punk to Southern Rock to Psychedelic Rock, all with that local "indie" presence. In the first album, it seems like they mashed everything together to create a signature sound.
With this new album, it sounds as if they worked on mastering the theme they are going for in each number, which gives the record more range and motion, so the ear doesn't get trained or "zone-out."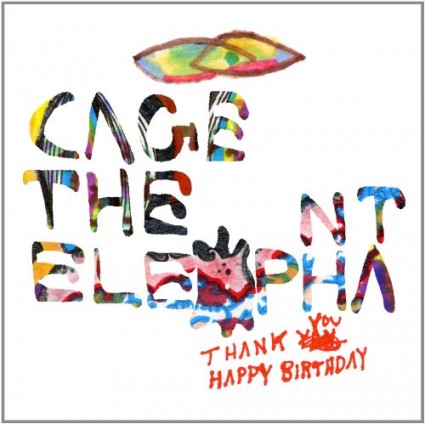 Cage The Elephant is making all the right decisions, and from what I can tell, they have their heads in the game. We can expect big things from "Thank You, Happy Birthday."
The album comes out on January 11th, but you can get a free download of "2024″ on the band's website:
http://www.cagetheelephant.com/
Random sidenote: Also, I was totally standing next to the main dude in  Billy Currington's "Pretty Good at Drinking Beer" video.  Made my night even better!
Cage The Elephant – Ain't No Rest for the Wicked