Ep.433 – Bass/Off feat. Rusko and Kastle @ The Key Club – West Hollywood,CA – 01/20/11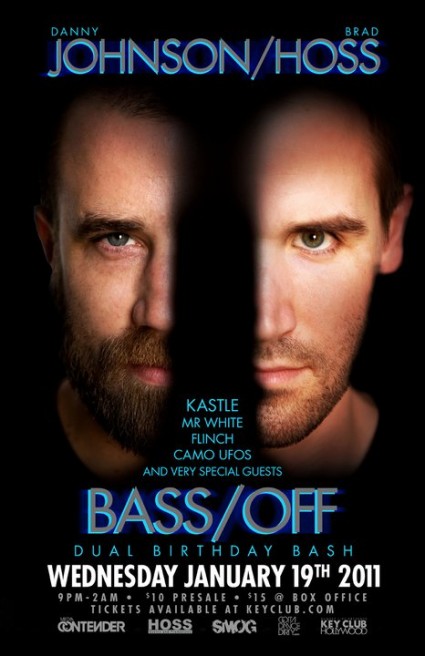 This show was in celebration of Brad Hoss and Danny Johnson's birthdays.  If you don't know who these guys are, then you need to get a clue! These two threw one killer party.
The line up featured Kastle, Mr.White, Flinch, Camo UFOS and special guests.  I was blown out of the water when i found out one of the secret guest was Rusko!  I new he was friends with Brad and Danny but was shocked when he took the stage. He only played one song, but it was the debut of his  brand new song featuring Cypress Hill. Rusko gave several shout outs to Brad & Danny and rocked the house as only Rusko could.
Nadastrom also made a special guest appearance and was def dropping some heavy beats.
Bass/Off was a great, and if you weren't there you missed out. The moral of the story: If you see that Brad Hoss or Danny Johnson are having some sort of a Birthday Bash you should probably check it out. -lorn