Ep.436 – Ying Yang Twins @ The Key Club – West Hollywood,CA – 01/28/11
I had been looking forward to this show for months, and it did not disappoint.
This show went above and beyond my expectations. These guys are real showmen, and know how to get crunk! I was shocked at how good they sounded. For some reason, I didn't expect them to sound like their recorded tracks, but they were spot on.
These guys were chugging Patron and vodka throughout the show, and were having a blast. The Ying Yang Twins brought the party, and were still able to put on a top-notch performance.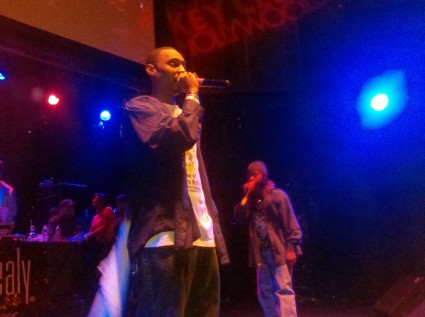 After the show, we had the chance to talk to D-Roc, and, damn, that dude is legit. He is all about getting crunk, and isn't fronting for anyone.
Final thoughts: I can't believe there weren't more people at this show. This was possibly one of the greatest Hip-Hop shows I have ever seen. I can't wait to see these guys again, and if you get the chance, you should def jump on the opportunity. -lorn
For more information on the Ying Yang Twins, make sure to check out  http://www.yingyangtwinsradio.com/