Ep.454 – Ghostland Observatory (Interview!) @ Club Nokia – Los Angeles, CA – 05/08/2011
Based on my calculations, this was the 13th time we have covered Ghostland Observatory for YTC and not the 15 or 16 I stated in the video review.  Regardless, I feel like anything in the double digits qualifies us to tell you just how fucking badass these guys really are.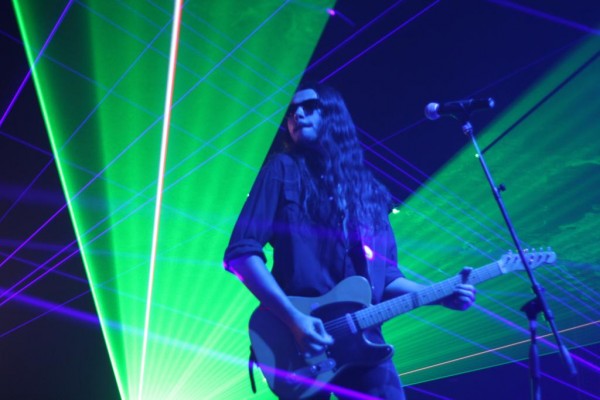 Ghostland Observatory is nothing short of amazing.  Easily one of the BEST live shows I have ever seen, probably THE best for a band of this size and at this point in their career.  If you haven't heard of them, well… that's unfortunate, but it wouldn't surprise me.  GLO is a totally DIY band.  Their entire crew consists of Aaron on guitar/vocals, Thomas on drums/synth, Alex running the sound board, Jesse doing the lasers and Thomas' brother running around helping out where he can.  I'm sure I left out a few guys, but the bottom line is that they are running this ship with less than 10 people.
Anyone who knows about Ghostland Observatory either heard about them from a friend or stumbled across this electronic duo accidentally.  Either way, they keep coming back.  (Like us!)
With literally NO radio airplay and NO major label, Ghostland Observatory is making the voyage across the county (and the world!) with their tiny tribe blowing minds all along the way.  The word of mouth has spread like wildfire and those who know certainly won't forget.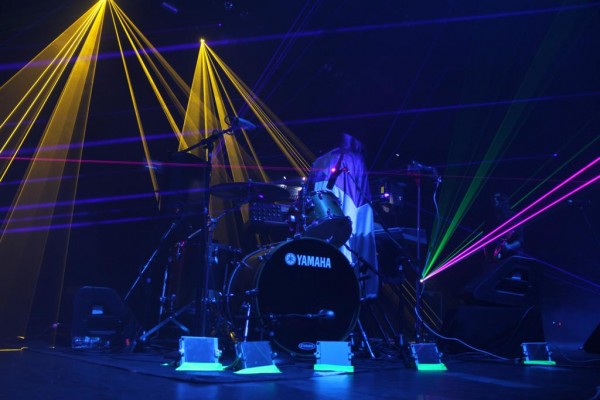 Here are a couple of their studio cuts, but as I've told anyone who wants to know about these guys… it doesn't translate.  You gotta see the live show!
Ghostland Observatory – Give Me the Beat
Ghostland Observatory – Kick Clap Speaker