Ep.455 – Taylor Swift @ Bridgestone Arena – Nashville, TN 5-21-11
On what was predicted to be a day of Rapture, Nashville's little angel, Taylor Swift, opened up the final dress rehearsal for her upcoming "Speak Now" tour to the fans with 100% of ticket sales going to those affected by the recent tornado devastation.
Tickets to the "Speak Now, Help Now" were fifty dollars, and everyone received a t-shirt and an awesome light-up wand with multiple flash settings. (Warning: these light-up wands break apart easily, so if you get one, don't go twirling it over your head like a helicopter. You might poke someone's eye out.)
Being one of the lucky ducks in the actual audience and not streaming the show from home (yes, she made a couple of songs available online – live), I can tell you that ticket holders should be psyched. I would also suggest that those still looking for tickets should invest in some that have a full of view of the stage.
Taylor Swift shows are full-on productions. The set scenery is true art – like being in a Disney movie. Although the stage is open, and obstructions are few, you'll enjoy a panoramic view where you can see the stage as a whole.
I saw her a year or so ago and figured this tour would have most of the same sets and concepts. Wrong! This show was completely different. It was more mature in design, working with the show throughout, rather than switching up ideas with each song. The set list was 90% newer songs.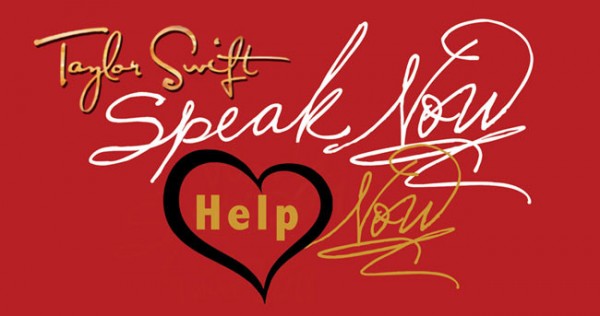 Although I'm not familiar with the "Speak Now" album, I support her decision to push it and forego the surefire wins. We've all heard them a thousand times, and it's important to make the new songs as popular as the old ones. It's a brave risk that will keep big fans coming back tour after tour, as this proves that her shows are not the same thing each time.
However, it doesn't look like some people appreciate her choice as much as I. Check out the fan comments on the Setlist.fm posting from this concert. (children beware – harsh language).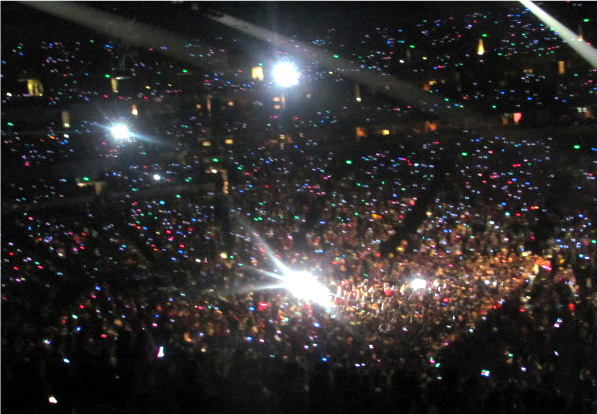 As for favorite moments, her set from the rotating second stage toward the back of the arena floor was gorgeous. She sat under what I describe as "an illuminated fairy tale princess tree" (very "winter wonderland") and the light-up wands previous mentioned looked like thousands upon thousands of rainbow fireflies and fairies. She threw Jason Mraz's "I'm Yours" into "Fearless" during this portion of the show, which I loved. Big Mraz fan!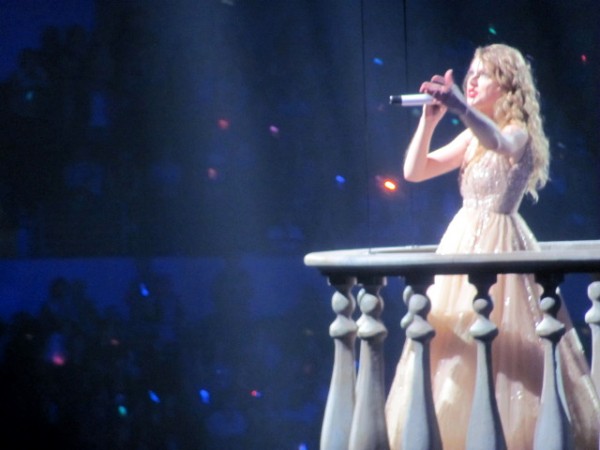 Of course, ending the show with "Love Story" and flying over the crowd in a balcony was a magical jaw-dropping moment.
When all was said and done, Taylor Swift raised $750,000 for the cause, and the world didn't end…yet.
For "Speak Now" tour dates, visit  http://www.taylorswift.com/tour
Click here to donate for tornado relief!