Ep.471 – Luke Bryan @ Grand Ole Opry – Nashville, TN 7-20-11
Luke Bryan @ Grand Ole Opry in Nashville, TN
Video Fan Reviews of Luke Bryan – Part of the Samsung Summer Krush Concert Series
I felt like I was in LA again! I received an email announcing a free Luke Bryan show at the Grand Ole Opry sponsored by Samsung. I saw the 1iota logo on the email and it brought me back to all the awesome concerts, TV shows, comedy acts, and award ceremonies I got to go to – just to be a seat filler.
Knowing how jealous my buddy in Massachusetts would be (she is straight-up obsessed with Lukey) I registered for the tickets immediately, and couldn't wait to rub it in. I'm an awful friend.
The concert was part of the Samsung AT&T Summer Krush concert series, which we later found out would air on Jimmy Kimmel. Ah-ha! That explained the 1iota logo. Just like in LA, the line for this thing was overwhelming, stretching from the Opry doors well into the parking lot. Once everyone was in though, there seemed to be a lot of room left. Production crews made their way around the audience, picking out pretty girls and upgrading them to the front row. We even got an "audience pumper upper!" He threw shirts into the crowd, gave the deets on some contests, and helped us warm up our "WOOOOH"s.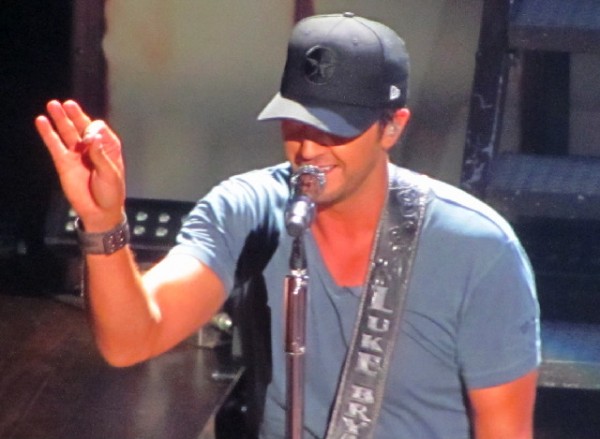 Eventually, nine o'clock rolled around. The house music faded out (great playlist, by the way) and the lights went down. Luke started out the show with the party chick anthem, "Country Girl (Shake it for Me)." Now, I respected Luke Bryan's music before and thought he was pretty funny, but after seeing his dance moves, I grew a soft spot for his goofy side.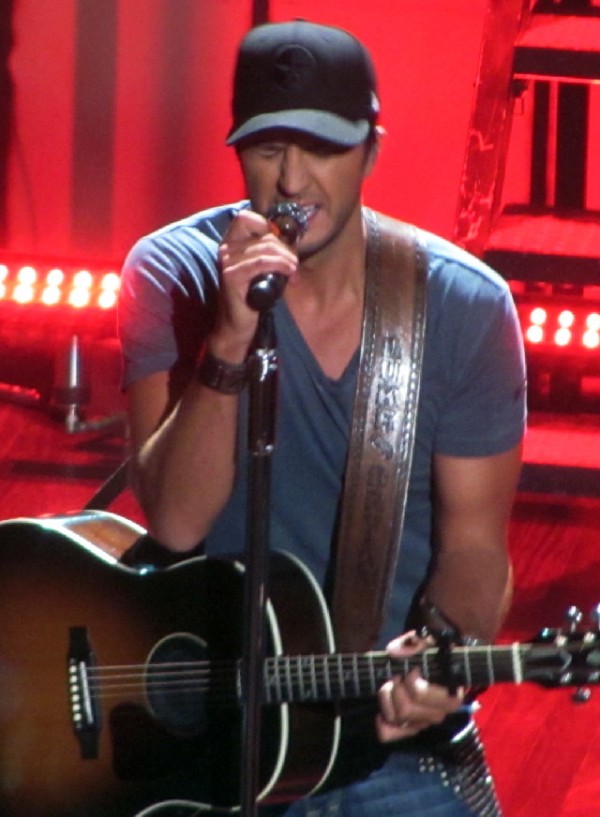 He's like that stud in high school that has all the girls wrapped around his finger and knows it. He doesn't have to put on a macho front; he can just be his silly self and the ladies swoon. From Luke's performance style, he seems like the type of guy that you could hang with despite his fame. I think that's what sets him apart from other male Country artists. He has a younger, fun-loving spirit that comes through in everything from his voice to his wardrobe. He's not afraid to laugh at himself; for instance, making fun of how tight his jeans were and calling attention to the fact that he almost bit it when tripping over a mic stand.
The show continued with hits like "Do I," "Someone Else Calling You Baby," "Rain is a Good Thing," "All My Friends Say," and many more. I was loving the new songs I hadn't heard yet ("I Don't Want This Night to End" and "Drunk On You"). Those will be on the upcoming album, "Tailgates and Tanlines," coming out August 9th. It's going to be a big one.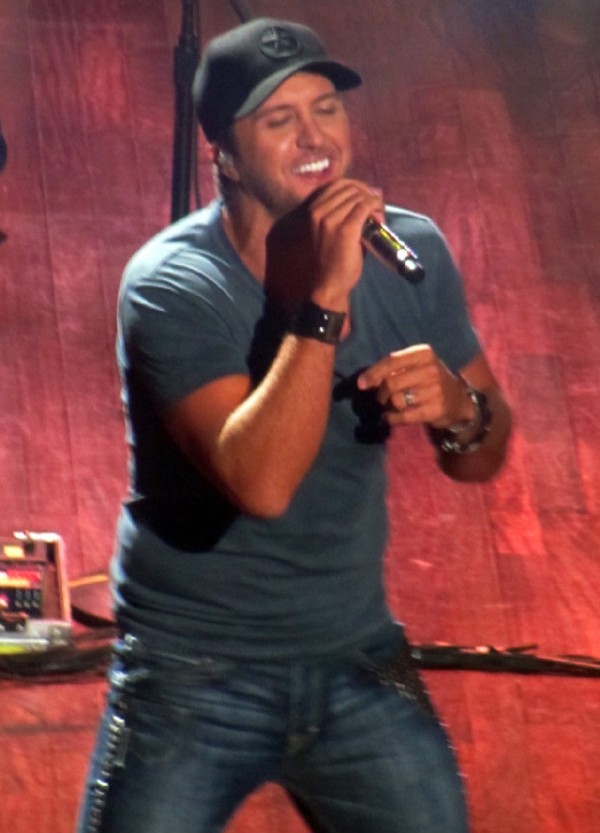 Luke even did a cover of Metallica's "Enter Sandman," which really reminded of us of our aforementioned high school stud performing at the annual variety show. Since it was a TV show taping, Luke performed a couple of songs twice, but no one was complaining; especially since one of the songs was "Country Girl (Shake it for Me)."
It was a gold star of a night! Everyone got to see Luke Bryan for free. One winner went home with a brand new phone, and another went home with an autographed guitar. One extremely lucky fan left the venue with the hubcap mic stand that was giving Luke trouble throughout the show. Luke signed it and said the fan could have it since he never had a dude say "I love you" to him as much as that fan.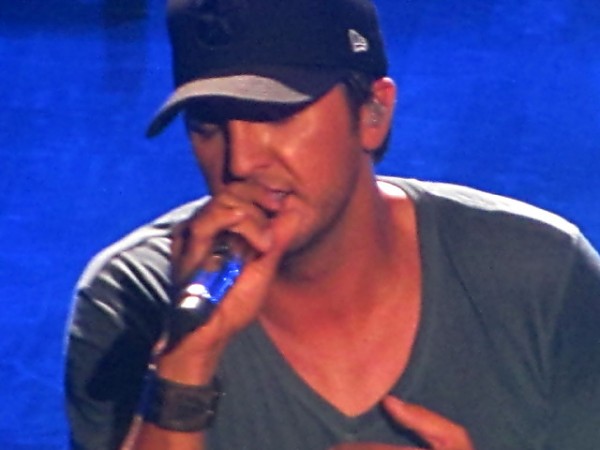 Luke Bryan knows his audience and what they want. As long as he keeps working it and continues to get offered those killer songs – he'll stay in the spotlight.
The Samsung AT&T Summer Krush concert series continues throughout August.
The Band Perry – Dallas
Lenny Kravitz – New York
The Avett Brothers – Atlanta
Bush – Chicago
Coldplay – Los Angeles
Seattle, San Francisco, and Orlando – TBD
For more information and to register for free tickets, visit http://www.samsungsummerkrush2011.com/ .
Side Note: One concert-goer in our review video mentions Dallas Davidson, who has written hits performed by the likes of Keith Urban, Brad Paisley, Lady Antebellum, Brooks & Dunn, Josh Turner, Blake Shelton, Billy Currington, Justin Moore…I can keep going. Davidson has had a hand in songs like: "Start a Band," Gimme That Girl," All About Tonight," "Just a Kiss," and "Honky Tonk Badonkadonk."
Living in Nashville, we can't miss the congratulatory #1 signs on the row recognizing the songwriters behind the hits. I think it's important to focus on them as much as possible, as before living here, I (shamefully) never gave the writer a second thought. Below is an interview I did with Dallas Davidson for AfterMidnite.com at the "Rain Is a Good Thing" #1 party.
Visit www.lukebryan.com for Luke Bryan news and tour dates.