Ep.493 – Meat Puppets @ Mercy Lounge – Nashville, TN – 9/27/11
Meat Puppets Video Concert Reviews
Meat Puppets @ Mercy Lounge in Nashville, TN 9/27/11
When I think of Meat Puppets, what comes to mind is a time when entertainment was hanging out in an empty Fretter parking lot watching boys skateboard. We listened to the MTV "Unplugged" sessions a lot. Nirvana's set was always a favorite, followed closely by Alice in Chains, and for me, Mariah Carey (not around the skaters, of course!).  I'm such a poser.
The Meat Puppets covers on that Nirvana album is how I know of Meat Puppets. This past summer, surrounding the 20th anniversary of Nirvana's "Nevermind," SPIN Magazine released a tribute album with the Meat Puppets rendition of "Smells Like Teen Spirit." It was pretty surreal to listen to; not only hearing a band cover a band they influenced, but just how long it has been.
I owed it to my adolescent musical ignorance to educate myself see Meat Puppets when they came through Nashville.
As prep, I listened to the first Meat Puppets album and it was almost unlistenable; sounding much like Bobcat Goldthwait having a temper tantrum.  Still, I was going to the show anyway…even if only to make Kurt Cobain proud.
At the show, I was in disbelief. It wasn't possible for this to be the same band. Meat Puppets were melodic and even sang in harmonies. It wasn't pristine, but that gave it a defining edge. It was obvious that these guys could be crisp and clean without a problem, if they wanted to be. I think more effort was put in when trying to sing flat or play messy.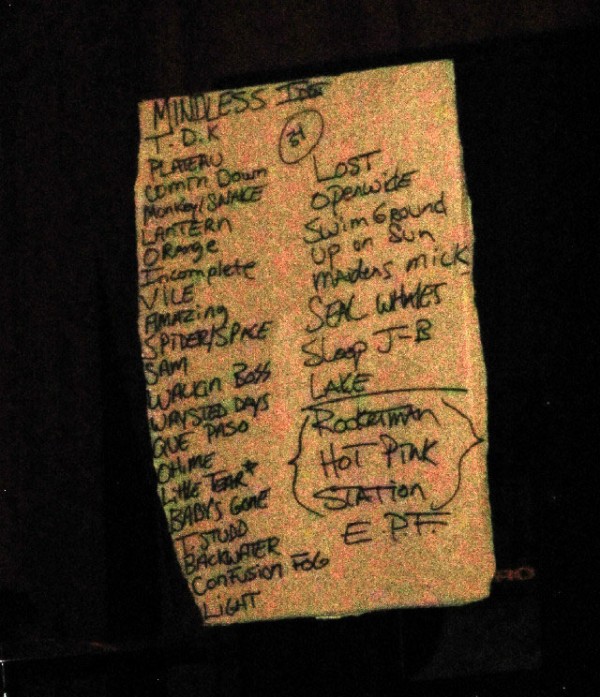 The set-list represented the flux of their ability and didn't dismiss the tunes that helped sparked fame like "Lake of Fire," "Plateau," and "Backwater." Embarrassingly, I didn't know that "Backwater" was a Meat Puppets song, so that was an exciting surprise. Throwing in covers like Elton John's "Rocket Man" and Beach Boys' "Sloop John B" wasn't turning me off either.
I didn't need to know any of the songs to stay connected. It was one of those shows where the music spoke for itself. It was a dark stage and there wasn't any sense of ego or feigned showmanship. Meat Puppets are a band that practices music exploration, loves writing and playing, and doesn't obsess over all the other "stuff" that comes with the profession.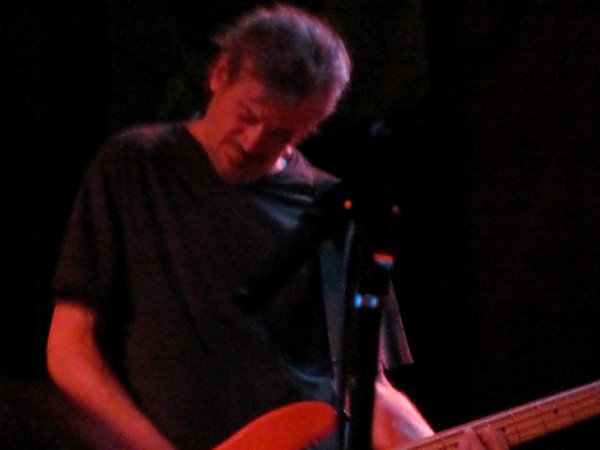 I'm so happy that I made it out to the show and realized they were more than that first album I listened to.
If you've seen Meat Puppets, or were at this show, please comment with your thoughts on the show and/or the band, because "When You Tell Concerts…It's Cooler!"