Ep.535 – Summerland Tour @ Bridgestone Arena – Nashville, TN 8-6-12
Summerland Tour Video Concert Reviews
The end of summer is quickly approaching, and what better way to close it out than by listening to hits that accompanied some of my favorite summers? From what I gather, the Summerland Tour is the brainchild of Everclear's frontman, Art Alexais, and features Lit, Marcy Playground, Gin Blossoms, Sugar Ray, and Everclear.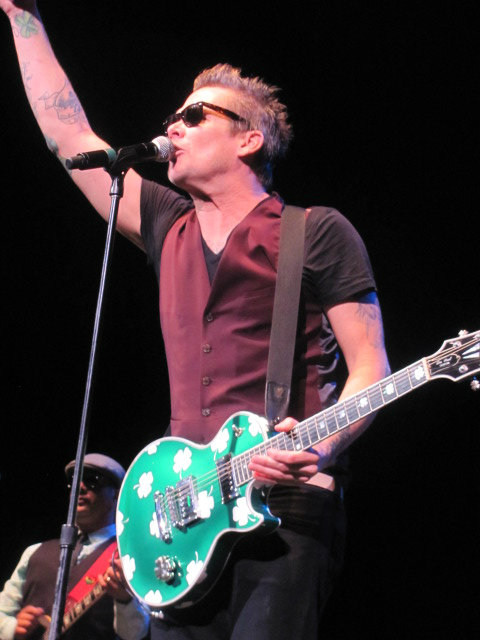 I thought I skipped out on my Lamaze class early enough to catch most of the performers, but unfortunately, I missed Lit and Marcy Playground – both of which, I heard great things about. It's a shame, because they are bands that are simply one-hit wonders in my mind, and I would have loved to see their actual talent and attach some personality and individuality to the names.
Gin Blossoms took the stage and surprised the heck out of me. I didn't realize how many hits they had! Singer, Robin Wilson, got the crowd involved by passing out tambourines to lucky audience members. I agree with the dude in our review video that commented on how great they sounded. Both Sugar Ray and Everclear sounded okay, but you could tell there were some problems in the mix. The singers were having a hard time finding their pitches or weren't loud enough. This was not a problem with Gin Blossoms…everything sounded smooth. Perhaps it has something to do with their softer style, but it was a noticeable difference.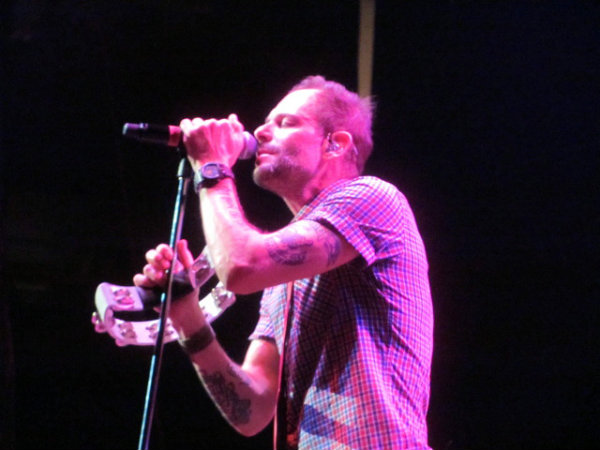 The main attraction for me was Sugar Ray, which is something that I can say without feeling any embarrassment nowadays. I've seen them four times now, so there's no denying that I'm a fan and love their live show. It's a stress-free feel-good vibe, that moves quickly without any boring filler. Mark McGrath knows what the crowd wants and is hilariously humble and not afraid to make fun of himself. I can't say the show has evolved much over the years; but hey…if it ain't broke…
There was a little something different: a contestant for Sugar Ray's random impromptu karaoke stunt decided to propose to his girlfriend. No one thought it was planned, but I have my doubts. The dude was from Portland and had a bunch of credentials. You're suspect, bro.
(Update:  The young woman proposed to has confirmed that this was NOT a set-up.  See, I can admit when I'm wrong! ; ) )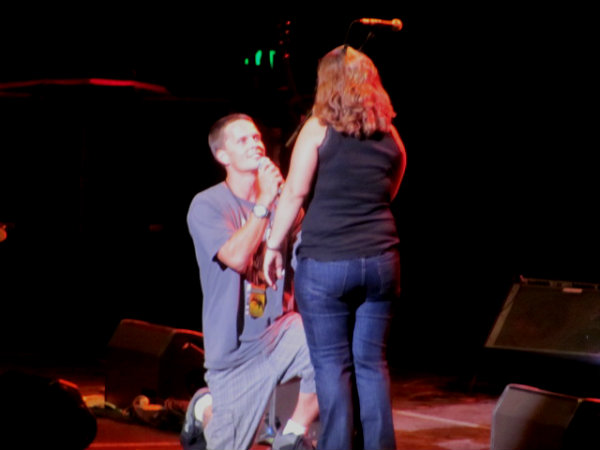 I literally have had Sugar Ray's "Every Morning" in my head since last Monday's show and will certainly see them again. Plus, McGrath wins brownie points for coming out from behind the stage and taking photos with fans.
Everclear closed out the show. I've never paid much attention to this band, but I certainly noticed the songs. Honestly, my favorite part of their set was their new tune, which I believe was named "Be Careful What You Ask For." Alexais's voice cut through nice and clear on that one.
The show ended with all the Summerland acts coming out on stage and jamming out to Everclear's smash, "Santa Monica."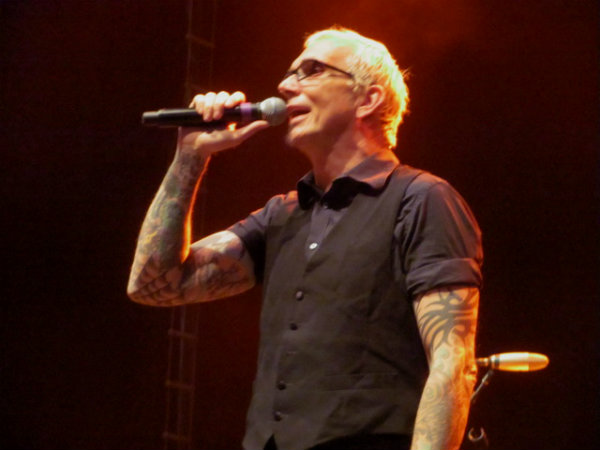 Summerland was a great show and there was a decent turnout for a Monday night. I should note that I loved the playlist between acts as well; a small detail which kept the '90s theme going. Clearly, we love the decade here. With the continued sold-out success of Nashville's '90s cover band ("My So-Called Band"), which is a conglomerate of popular local artists playing the hits we grew up on, it's not alarming that the city showed up for the real deal.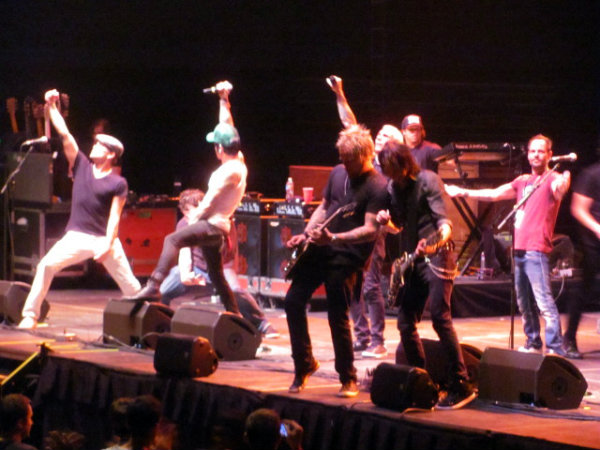 YTC Nashville will definitely be keeping an eye out for next year's Summerland line-up.
If you went to the Summerland Tour, or have anything to say about the bands that performed on this tour, comment with your thoughts…Because When You Tell Concerts, It's Cooler!
For more info on the Summerland Tour, visit summerlandtour.net !
More photos of the Summerland Tour in Nashville!