Ep.150 Chromeo @ The Key Club / The Roxy – 02/21/09
Lorn, Bryan, and Kimberly catch Chromeo 's last North American appearance before they head in to the studio to record their new album at the Key Club and their after party at the Roxy in West Hollywood CA and get fans opinions about the shows.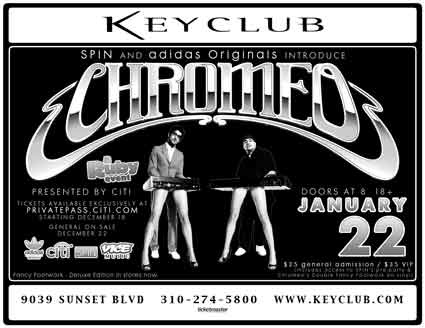 Chromeo @ The Key Club and The Roxy
video concert review
Dave 1 of Chromeo drops his little brother A-Trak's remix of Boys Noize's grinding electro jam Oh! during their after party DJ Set at the Roxy on Sunset. Mind explosions followed.