Ep.156 – Franz Ferdinand @ Amoeba Music – Hollywood, CA – 01/30/09
Lorn and Bryan catch an in store performance by Franz Ferdinand at Amoeba Music in Hollywood, CA and get fan reviews of the show.
Much thanks to Amoeba Music for helping us to cover this event!
Franz Ferdinand @ Amoeba Music Video concert review

The line was still down the block at 6:45.  The show was at 7.
Franz Ferdinand is one of those bands that seems to never really get the credit they truly deserve.  That's not to say they don't have incredible fans or respect from critics.  I simply mean that Franz Ferdinand aren't recognized to the extent that I think they should be.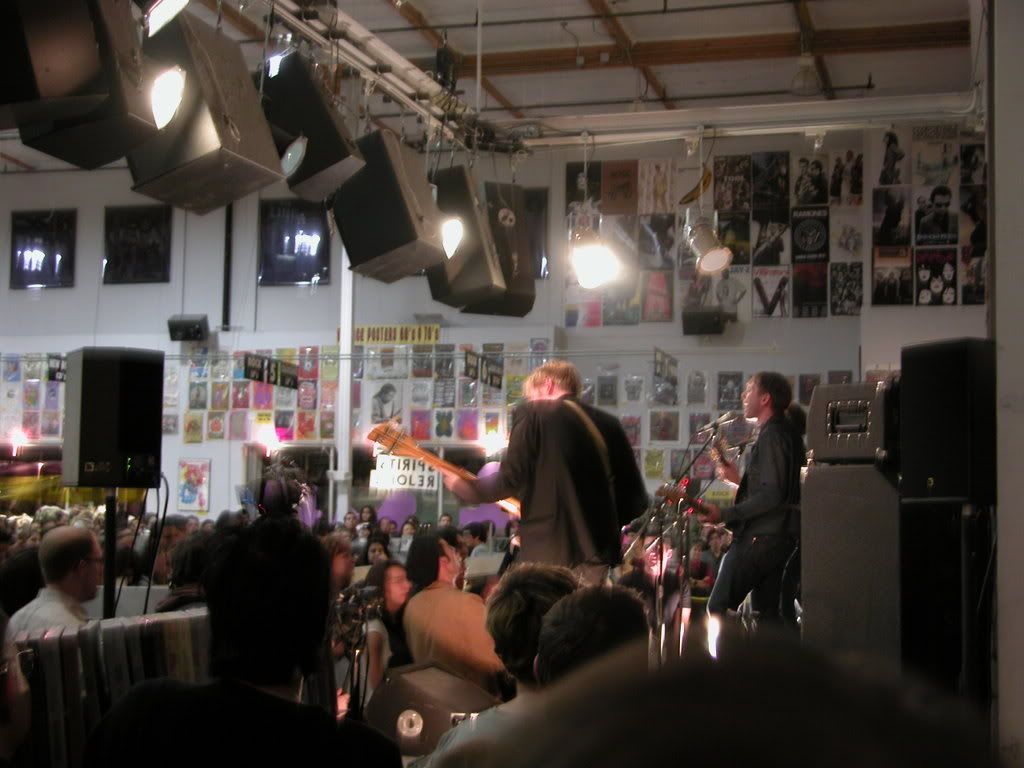 After recently releasing their new album Tonight: Franz Ferdinand, the Scottish bred dance rockers were in Hollywood this past Friday evening to do an in store performance at Amoeba Music.  You'd think it'd have maybe just been 4 or 5 songs from the new album and they'd be done.  Not the case.  Franz Ferdinand treated us to a 45 min set with new songs and old.
Franz Ferdinand @ Amoeba Music 01/30/09 Setlist
Intro
No You Girls
Send Him Away
The Dark of the Matinee
Bite Hard
Shopping For Blood
Ulysses
Turn It On
Do You Want To
What She Came For
Outro
Franz Ferdinand brought the same energy that hypnotized my rock n roll soul back in 2004 and the evolution of their music with the new album gives me confidence Franz Ferdinand will be around for a while to rock us all out