Ep.168 – Jimmy Eat World @ Club Nokia – Los Angeles , CA – 03/05/09
Lorn and Bryan roll to Club Nokia to catch the SOLD OUT !!!!!! Jimmy Eat World concert!!!then talk with fans about the Clarity tour
Jimmy Eat World @ Club Nokia video concert review
Lorn's Highlights include….
1. Talking with Holly at 1:13 and having know clue what so ever that she wasn't talking about the clarity of the sound at Club Nokia but was actually referencing the fact that Jimmy Eat World was on Tour in celebration of the Ten year anniversary of their album Clarity and were playing the entire album on this 10 show tour…
2. The girls from Connecticut at 5:05, They Rocked and…brought up some great points about high school
3.  (although not scene in the video for legal reasons)….. some serious hate towards his hat not matching his jacket
Also, we were lucky enough to get set up with a photo pass to take pictures during the first 3 songs of Jimmy Eat World's set.  Unfortunately I am a moron, as you all know, and forgot to bring the memory card for my camera.  When I realized I didn't have the memory card I was standing in front of Jimmy Eat World with all of the other photogs, so I figured… hmm, I'll just pretend to take some pictures and then get some cell phone pics.
Then I walked back into the crowd and informed Lorn of my stupidity.  Luckily, about this same time, our friend Teresa happened to be walking by and Lorn asked her if we could borrow her basic consumer digital camera.  She of course obliged and I took the camera back to the front of the stage to get a few more pics of Jimmy Eat World.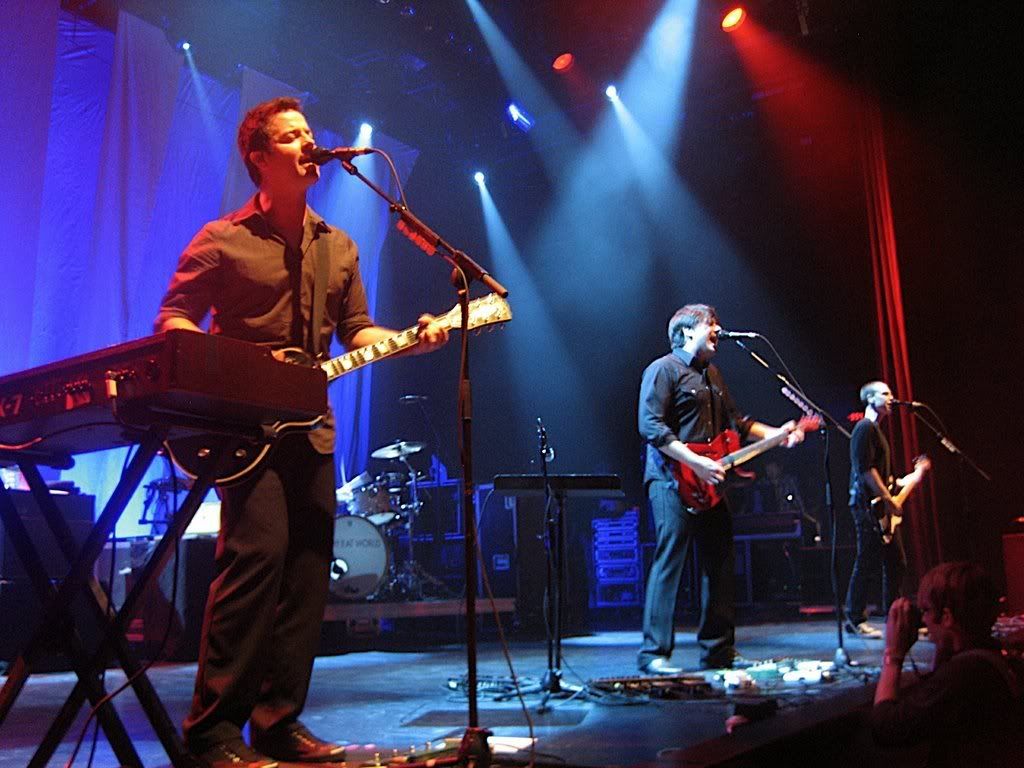 After the first three songs all the photogs had to scram.  A bit later I ran into a cool dude on the smoking patio who was also there to shoot pics of Jimmy Eat World.  He saw my cam and asked if I was a journalist.  I told him about how I have mental disabilities and forgot my memory card to my cam, and not only that, I had also completely forgotten to bring any of my super official business cards.  Clearly I am a professional.
However, this dude… Mike McDougal… was already familiar with YTC and was kind enough to extend me the offer to use any of his Jimmy Eat World pics that I wanted on the site. -bryan
Check out Mike's other pics http://www.MikeMcDougal.com

How does the quality of these pictures effect your ability to relate to the show you didn't attend or remember the one you did?  Is a pro digital cam better than a consumer digital cam or better than the mobile phone pic?  Does it matter when you write blogs to have quality pics or is it more "real" to have the cell phone doing all the work?
Do you feel closer to Jimmy Eat World because you can see the guitar picks on Jim's mic stand so clearly?