Ep.204 – Jennifer Hudson w/Robin Thicke @ Ryman Auditorium – Nashville, TN – 05/12/09
First of all, let me say that I'm obsessed with the Ryman Auditorium. The venue is gorgeous. I took note this time around that it is customary to step it up a notch wardrobe-wise when attending a concert at this venue. No more pigtails and jeans. This is a classy joint.
Robin Thicke opened the show. Why haven't I given this guy a chance? I remember loving the "When I Get You Alone" video years ago, but then all these radio hits came out that weren't working for me. I tuned him out completely. Now, I'm mad at myself. Incredible live performance: horn section, piano ballads, dance numbers, an emcee, spunky backup singer/dancers. Not a dull moment.
Who knew Alan Thicke's offspring had it in him?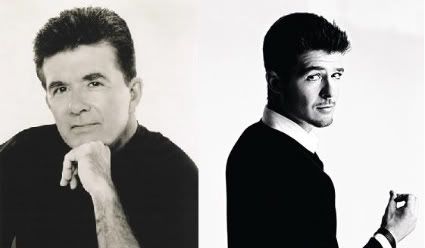 Jennifer Hudson came out to a standing ovation. She rocked the acoustics in the theater, and performed with grace, strength, and power. She radiates hope and beauty. And what a gift that voice is! I don't know if it has been confirmed if she is pregnant or not, but the audience was talking. I hope she is, as that would be quite a blessing after such a traumatic year. Hudson is truly an idol who continues to give it her all through the extreme highs and intense lows. As you can tell from the video, she has a lot of fans behind her and praying for her.
Hudson doesn't need to put on a fancy show, her voice does it all. I love how Hudson shares the mic. She has experienced what happens when the stars align and you are given your chance to shine, so in performance she gives audience members that opportunity.
A lot of Hudson's fans are aspiring singers, and Nashville is packed with aspiring singers – so, naturally – there's going to be some talent in the front row at a Jennifer Hudson concert. Hudson shared that mic during songs with audience members, and let them sing a few measures. Pure selflessness and fan appreciation. One girl who sang really stood out, and the audience erupted. I can only imagine how that felt for her. First of all, a very memorable concert experience; and second, a realization that "I'm capable of making this a career."
Loved the show. Loved the crowd. Loved the venue.
Check out Robin Thicke and Jennifer Hudson:
| | | |
| --- | --- | --- |
| | | New York, New York |
| | | Houston, Texas |
| | | Oakland, California |
| | | Dallas, Texas |