Ep.211 – The Decemberists w/ Other Lives @ The Palladium – Hollywood, CA
Bryan spends a Tuesday (05/19/2009) evening listening to some folk rock provided by The Decemberists and Other Lives at the Palladium in Hollywood. Afterward he gets some fan reviews of the show.
This show was objectively great, and it was filled with real deal fans that deeply enjoy the mellow folk rock music being supplied, but it really wasn't my thing.  I didn't have a problem with the music or performance, so much as the time, location + duration in which I was being exposed to it.
The palladium is a large dancehall type venue with lots of room to move around.  I feel uncomfortable just standing in this area for 2 hours.  (Maybe it's because I've spent a number of nights there getting down.)  There really was no dancing and no real reason for dancing.

Photos by http://www.SayCheeseAndDie.com
This was the type of show I would have liked to have seen at a festival or in a theater with seating.
The opener for the night was a band from Oklahoma called Other Lives.   They were very enjoyable.  They had an early set time (8pm) So I only caught the last 20-30 minutes. I did however get their set list after.  Thanks, Alex.

Other Lives Set List
The Decemberists played their entire new album "The Hazzards of Love" in about an hour, took a 10 minute intermission, and came back to play another hour of older songs.
Overall, I'm more aware of this kind of music and certainly interested in seeing both bands again.  Hopefully it will be in a more relaxing setting.
Tour Dates for The Decemberists from their MySpace:
http://www.myspace.com/thedecemberists
05/21/2009
McDonald Theatre
Eugene,OR   US
with Other Lives
*SOLD OUT*
05/23/2009
Sasquatch Festival
Quincy,WA   US
05/24/2009
Wilma Theatre
Missoula,MT   US
Special Guest: BLIND PILOT
*SOLD OUT*
05/26/2009
Fillmore Auditorium
Denver,CO   US
Special Guest: BLIND PILOT
05/27/2009
Uptown Theatre
Kansas City,MO   US
Special Guest: BLIND PILOT
05/29/2009
Riverside Theatre
Milwaukee,WI   US
Special Guest: BLIND PILOT
*SOLD OUT*
05/31/2009
The Pageant
St. Louis,MO   US
Special Guest: BLIND PILOT
06/01/2009
Lifestyles Community Pavillion
Columbus,OH   US
Special Guest: BLIND PILOT
06/03/2009
The Tabernacle
Atlanta,GA   US
Special Guest: BLIND PILOT
06/04/2009
Progress Energy Center
Raleigh,NC   US
Special Guest: BLIND PILOT
06/05/2009
The National
Richmond,VA   US
Special Guest: BLIND PILOT
06/06/2009
Tower Theatre
Upper Darby,PA   US
06/08/2009
Merriweather Post Pavilion
Columbia,MD   US
with Andrew Bird and Robyn Hitchcock and the Venus 3
06/09/2009
Bank of America Pavilion
Boston,MA   US
with Robyn Hitchcock and the Venus 3
06/10/2009
Radio City Music Hall
New York,NY   US
with Robyn Hitchcock and the Venus 3
06/13/2009
Bonnaroo Music Festival
Manchester,TN   US
06/20/2009
Walker Art Center
Minneapolis,MN   US
Rock The Garden with Calexico, Yeasayer and Solid Gold
*SOLD OUT*
07/17/2009
Marymoor Park
Redmond,WA   US
with Andrew Bird and Blind Pilot
07/18/2009
Edgefield
Portland,OR   US
with Andrew Bird and Blind Pilot
07/19/2009
Edgefield
Portland,OR   US
with Andrew Bird and Blind Pilot
07/21/2009
Vogue Theatre
Vancouver,BC   CA
with Blind Pilot
07/22/2009
Vogue Theatre
Vancouver,BC   CA
with Blind Pilot
08/01/2009
Newport Folk Festival
Newport,RI   US
08/02/2009
Osheaga Music & Arts Festival
Montreal,QC   CA
08/03/2009
Kool Haus
Toronto,ON   CA
with Heartless Bastards
08/05/2009
Orpheum Theatre
Madison,WI   US
with Heartless Bastards
08/07/2009
Lollapalooza
Chicago,IL   US
08/08/2009
Murat Theatre
Indianapolis,IN   US
with Heartless Bastards
08/10/2009
W.L. Lyons Brown Theatre
Louisville,KY   US
with Blind Pilot
08/11/2009
Royal Oak Theatre
Royal Oak,MI   US
with Heartless Bastards
08/14/2009
Byham Theater
Pittsburgh,PA   US
with Heartless Bastards
10/03/2009
Austin City Limits Festival
Austin,TX   US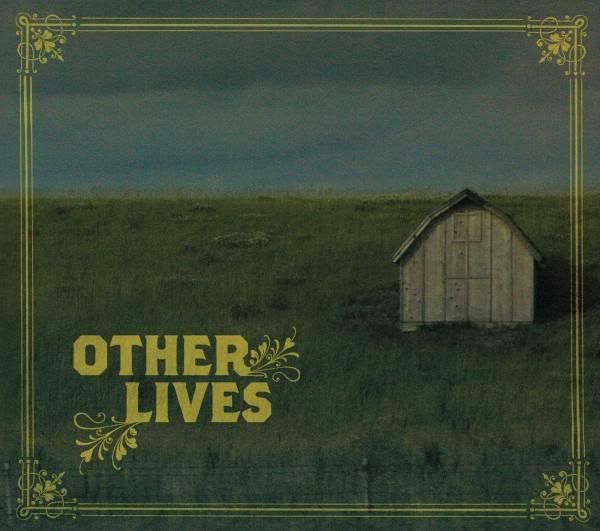 Tour Dates for Other Lives from their MySpace: 
http://www.myspace.com/otherlives
| | | |
| --- | --- | --- |
| | Pontiac Garage at HOB (w/ Elvis Perkins) | Dallas, Texas |
| | Walters on Washington (w/ Elvis Perkins) | Houston, Texas |
| | Amoeba Music Hollywood | Hollywood, California |
| | Hollywood Palladium w/ The Decemberists | Los Angeles, California |
| | Fox Theater w/ The Decemberists SOLD OUT | Oakland, California |
| | McDonald Theatre w/ The Decemberists SOLD OUT | Eugene |
| | The Red Room | Kennewick, Washington |
| | Sasquatch! | Quincy, Washington |
| | Media Club! | Vancouver |
| | Doug Fir Lounge | Portland, Oregon |
| | Jackpot Saloon | Lawrence, Kansas |
| | 7th Street Entry | Minneapolis, Minnesota |
| | Schubas | Chicago, Illinois |
| | Beachland Ballroom Tavern | Cleveland, Ohio |
| | TT The Bears | Cambridge, Massachusetts |
| | The Bell House | Brooklyn, New York |
| | North Star | Philadelphia, Pennsylvania |
| | The Earl | Atlanta, Georgia |
| | Walters on Washington | Houston, Texas |
| | Lollapalooza! | Chicago, Illinois |