Ep.225 – The Juan Maclean @ CONTROL (Avalon) – Hollywood, CA
The final CONTROL Friday at Avalon before they release the new Summer 2009 line up featured a LIVE performance by The Juan Maclean and it was nothing but spectacular.
We started off the night talking with Ben, one of the CONTROL promoters, and he told us all about the new 21+ Legit Lounge.  Tonight included a special guest set by Short Circuit who is blowing up in LA and spearheading a new genre of electronic music, Dreamwave.
http://www.myspace.com/shortcircuitla
Pretty soon it was time for DFA artist The Juan Maclean and they blew the Avalon to pieces!  They brought a ridiculous dance party that started immediately and didn't stop until the band had left the stage.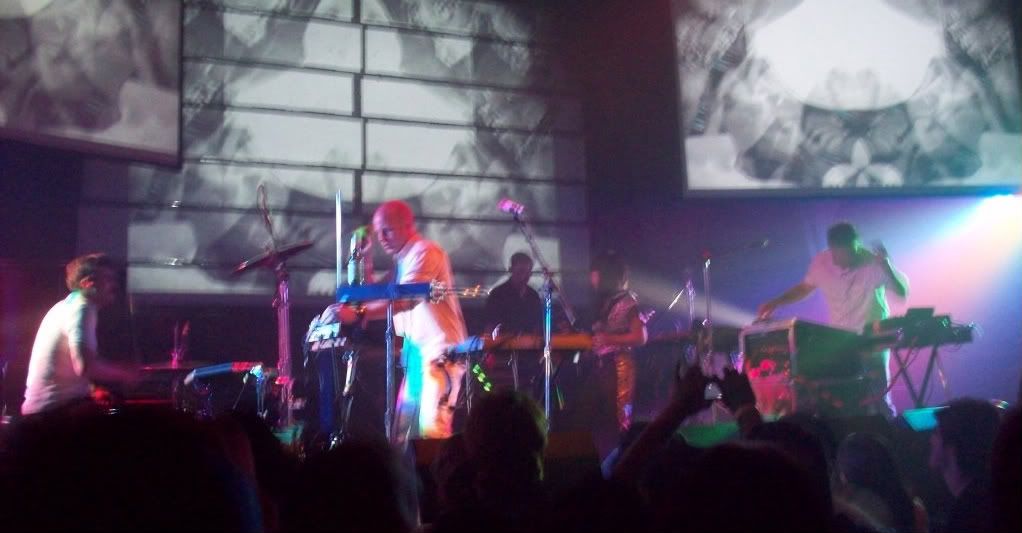 The Juan Maclean
One of the things that I thought was really cool was when John used the Theremin during the set.  This unique instrument is a perfect show piece for an electronic live band.
From Wikipedia:  http://en.wikipedia.org/wiki/Theremin

The theremin is unique among musical instruments in that it is played without physical contact. The musician stands in front of the instrument and moves his or her hands in the proximity of two metal antennas. The distance from one antenna determines frequency (pitch), and the distance from the other controls amplitude (volume).
The Juan Maclean – The One
I highly recommend you catch The Juan Maclean if you ever have the chance.  They are extremely entertaining and bring a whole lot of energy to the dance floor.
The Juan Maclean Tour Dates from their MySpace
http://www.myspace.com/thejuanmaclean
| | | |
| --- | --- | --- |
| | Nectar Lounge | Seattle, Washington |
| | Richard's On Richards | Vancouver, British Columbia |
| | Urban Lounge | Salt Lake City, Utah |
| | Beta | Denver, Colorado |
| | Belly Up | Aspen, Colorado |
| | Double Door | Chicago, Illinois |
| | The Grog Shop | Cleveland Heights, Ohio |
| | Tattoo Rock Parlour | Toronto, Ontario |
| | Les Saints | Montreal, Quebec |
| | Webster Hall | New York, New York |
| | Hewitt Street Warehouse – Happy Ending (DJ) | London |
| | Space – DJ | Ibiza |
| | Dance Stage – Montreax Jazz Fest (DJ) | Montreaux |
| | The Social – DJ | Paris |
| | Dance Stage – Loop Festival (DJ) | Brighton |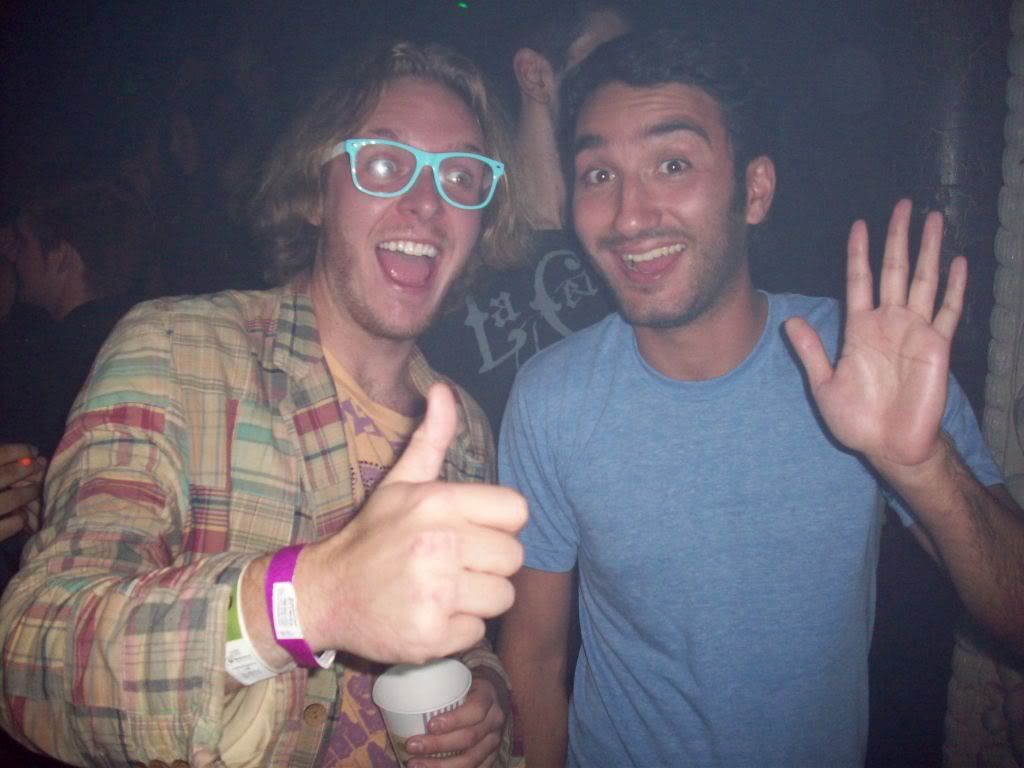 Lorn + Moose