Ep.282 – Miranda Lambert @ Ryman Auditorium – Nashville, TN
Recently we covered Keith Urban, and there was a debate about how some Country has gone mainstream – almost like pop with a twang. I still believe that the Keith Urbans and Taylor Swifts out there rightfully hold a spot in the Country format; however, after seeing Miranda Lambert last week, there's certainly a clear contrast between Country/Pop and straight up Country. Miranda has that legit old school Country style.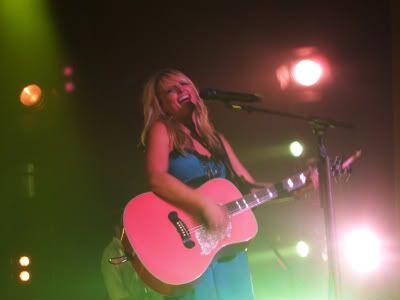 It was a big industry night at the Ryman Auditorium, but there were plenty of fans in attendance. She also had family and friends in the crowd. (Taylor Swift stood center balcony).
Miranda Lambert played a big solo concert, showcasing her new album (pre-release) track-by-track live. From her tweets prior to the show, it was clear that Miranda was extremely excited, and had some nervous jitters. Apparently, she turned that energy into pure courage, because this girl was on it.
I hadn't known much about her before, but have heard her name a thousand times. I am honored to have experienced this show, because it was incredible and she is going to be huge (and so is this album.)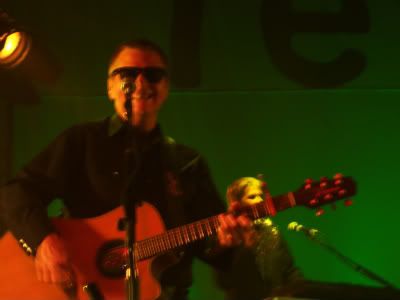 The music is Country with Rock highlights, and a rock star personality is bursting out of this chick. She's dangerous – a feisty brunette attitude trapped in a cute little blonde facade. I'm scared of her. I immediately sucked up to her at The Stage after the show, but not too much – cause she'd probably destroy me if I annoyed her. But seriously, I bet she is a ton of fun to hang out with.
I hope some of the songs off this album (Revolution) cross over formats. Everyone needs to give her a shot; amazing talent, fun to watch, great song delivery, and lots of future hits on the record – excellent partying, getting reckless music.
Check her out at www.mirandalambert.com !