Ep.286 – Blink 182 @ The Palladium – Hollywood,CA
In all honesty, I was a little tough on the guys in my review of the show.  Blink always puts on a killer show and the fans in attendance have a blast.  I just wish they tightened the vocals up.  Its hard to hear exactly what Mark and Tom are singing and you really have to know the songs to fully enjoy them.  I feel this has been a problem over the years and am not sure why the band hasn't fixed it.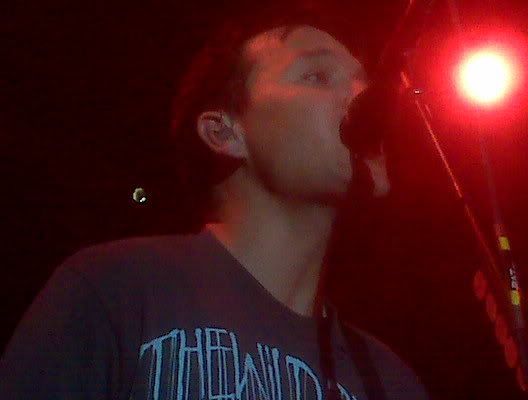 I also had to take note of the lack of boobies at this show. Its been a while since I have seen the band and they used to be all about getting girls to show them. But I guess that's what happens when you get older.

Photo by WhatOSaw.com
It also absolutely amazes me how many people love Tom Delonge. I personally can't stand the guy.
All and all, I would recommend seeing Blink 182 especially if you are a fan of their music and are looking to rock out.- Lorn
Set list: Blink 182 – The Palladium – 10/10/09
Thanks to Jered Scott for hooking us up with tix!