Ep.292 – Kings of Leon @ Sommet Center – Nashville, TN – 10/16/09
Kings of Leon sold out the Sommet Center on Friday night. Ticket holders were buzzing with excitement as they entered the venue, and there were lots of pacers out front in the cold looking for extra tickets. I can only imagine the feeling to follow a band locally for years, and then see them turn into a huge act and fill a hometown arena. Must be awesome!
I don't know much about KOL. I only know that some of my LA friends have been fans for a while, and consider them one of the few good modern rock bands. They are a little bummed that they have become so popular, but respect the fact that the guys want to make some moo-lah.
I work in a building with a bunch of radio stations, so naturally I hear "Use Somebody" pumped in throughout the workspace several times a day. Hearing it live, all I could think was "Someday this song is going to be on one of those Buzz compilation albums that make me so happy and nostalgic."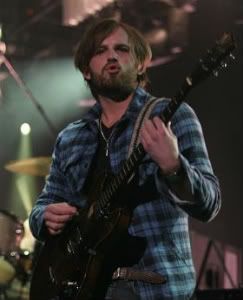 Photo Credit: Heather Byrd/The Tennessean
I love the song, and in general, Caleb's voice is pure, full of emotion, and has an anomalous timbre that, I believe, can be commended for their radio success. Mmm…gives me goosebumps. My friend called their sound as a band, "meditative rock," and I dig it.
As for the live show, I'll admit, I did get bored at times, and I think others did too – whether or not they realized it. It seemed a bit one-dimensional, and I noticed a lot of foot traffic in the lobby during KOL's performance (bathroom breaks, drink re-fills, etc.). Solutions: add some more staging or blocking changes, and pump up the energy another notch. Maybe rock out the set list a little more. The last song they played was kick ass, and I wanted to see more of it!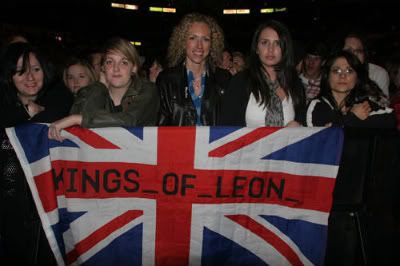 Photo Credit: Heather Byrd/The Tennessean
I might be singing a different tune if I had a better view. Next time, I'm going to make it a point to see them in a smaller venue, or have a great seat close to the stage.
Regardless of my opinion, there's no doubt that the audience was having fun, sporting huge smiles and the overall camaraderie was nice to see. That's all that matters; that the fans enjoy the experience.